This Month, Help Us in the Fight Against Breast Cancer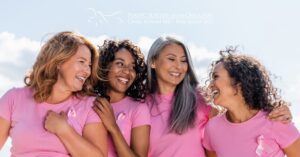 October is Breast Cancer Awareness Month, a time for people around the world to learn and spread awareness about this devastating condition. The most common type of cancer in the United States, breast cancer has affected approximately four million women in 2022. Although survival rates have steadily improved in recent years due to advances in the medical field, breast cancer remains a leading cause of death among American females.
As with all cancers, the chance of a positive prognosis is greatly increased when breast cancer is detected as early as possible; in other words, awareness is one of our most powerful means of defense. For this reason, we encourage our female patients to conduct self-exams once a month. We also advise our patients to attend their regularly scheduled mammograms and remind them to never hesitate to seek medical advice if they notice any lumps, marks, or other abnormalities.
Dr. Craig Rowin and Dr. Ram Kalus, our board-certified plastic surgeons, are passionate about participating in the ongoing battle against breast cancer. As such, a portion of our October sales at Plastic Surgery of the Carolinas and Shine Medical Spa will be donated to the Breast Cancer Research Foundation (BCRF). Among the frontrunners in breast cancer research, the BCRF provides funds to leading scientific and clinical research minds, approaching this noble cause with compassion and creativity.
Patients can enjoy our services and aesthetic results while knowing that part of the proceeds will go to this exceptional organization. For those who do not have an appointment but are still interested in donating, please visit this link.
For more information about the BCRF or to schedule a consultation with our team, we welcome you to contact us today.