In The Media
Surgery at Roper St. Francis used to treat girl's rare facial conditions Read the full article
Dr. Kalus Featured in "Charelston Style & Design" Read the full article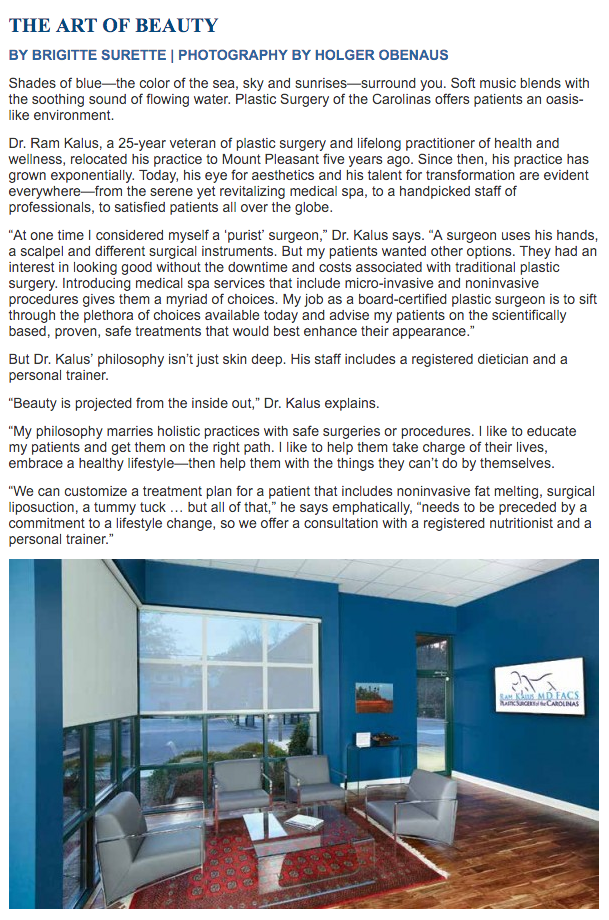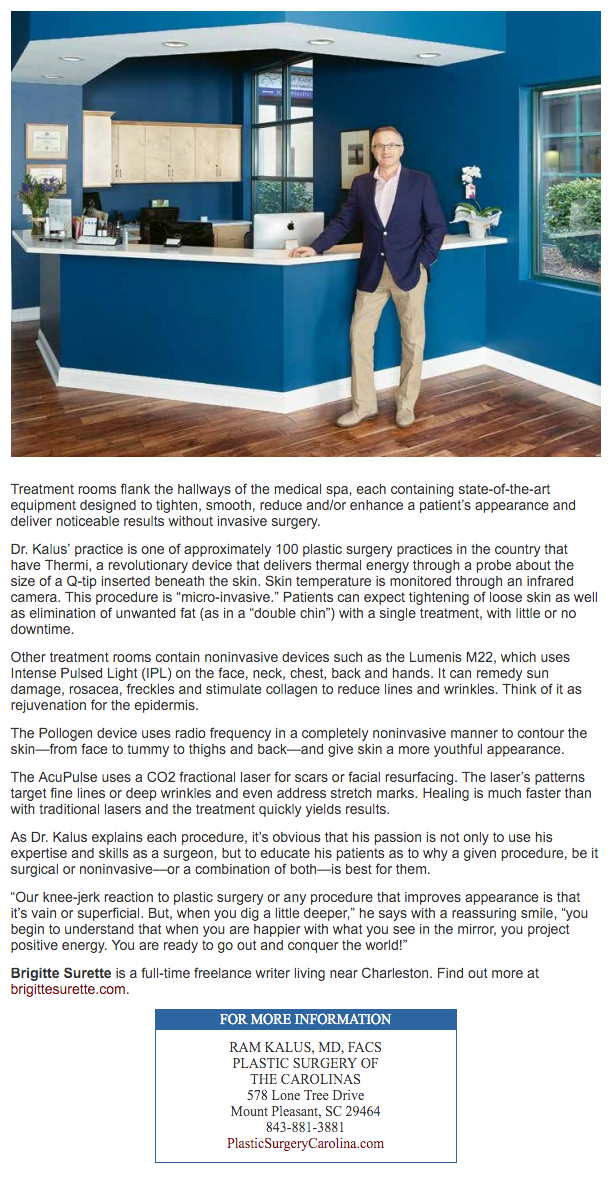 South Carolina Business Review with Dr. Kalus, March 2016
Charleston Post and Courier, May, 2013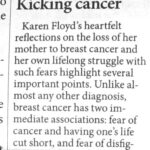 Download the full article
Dr. Ram Kalus Featured in 'Charleston Style & Design'
Click Here to download the full article
Click Here to View Post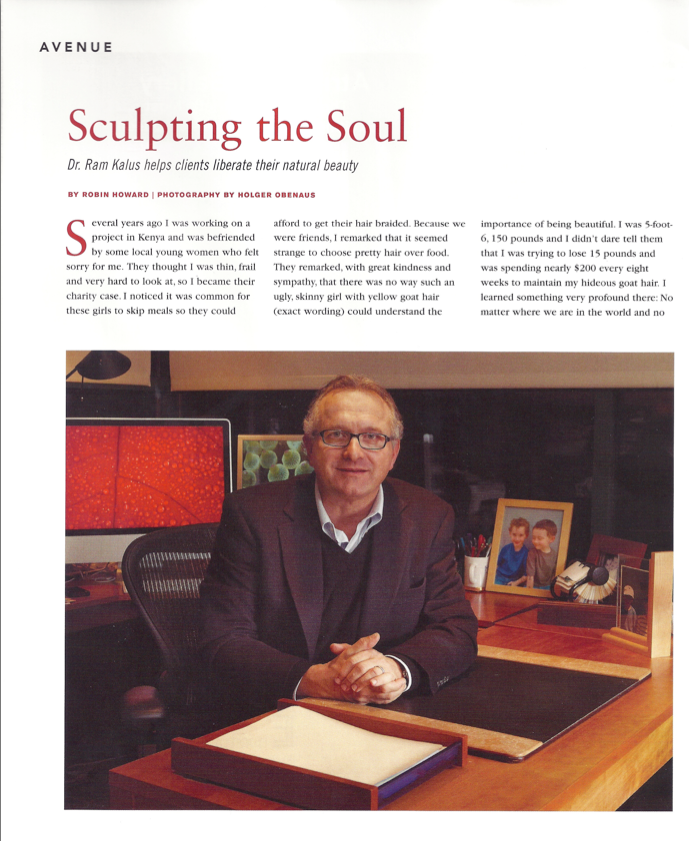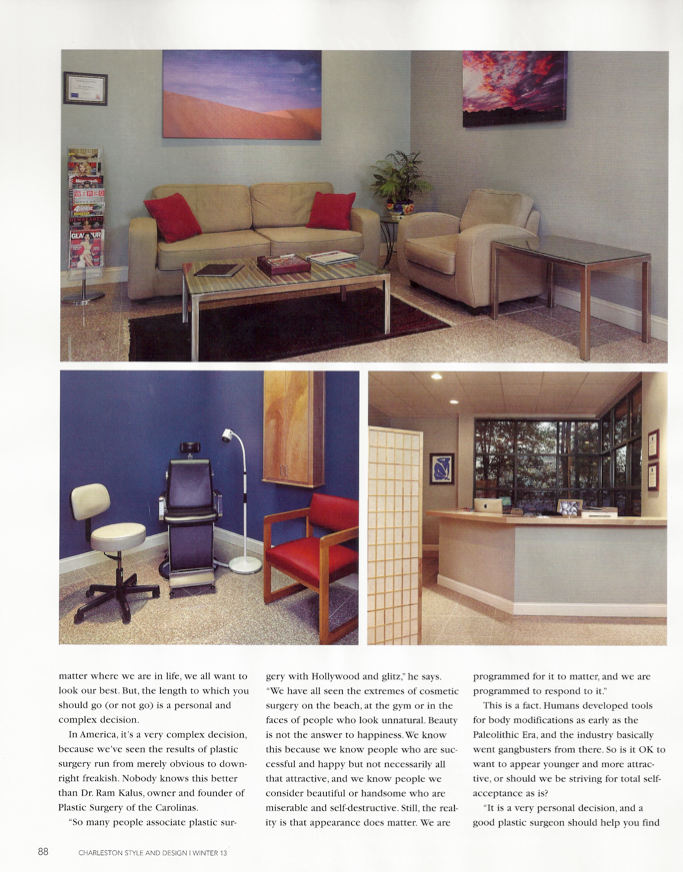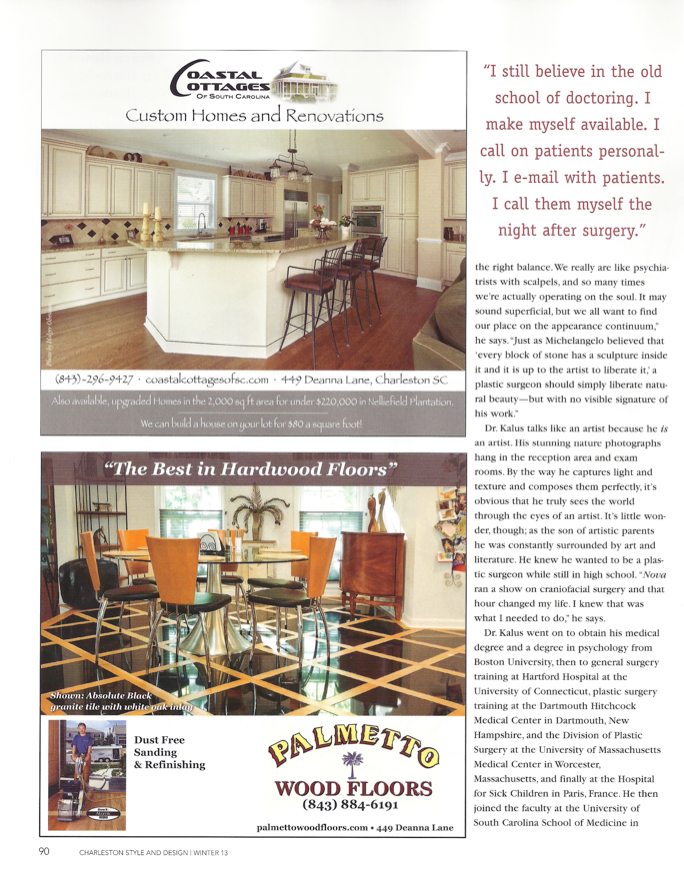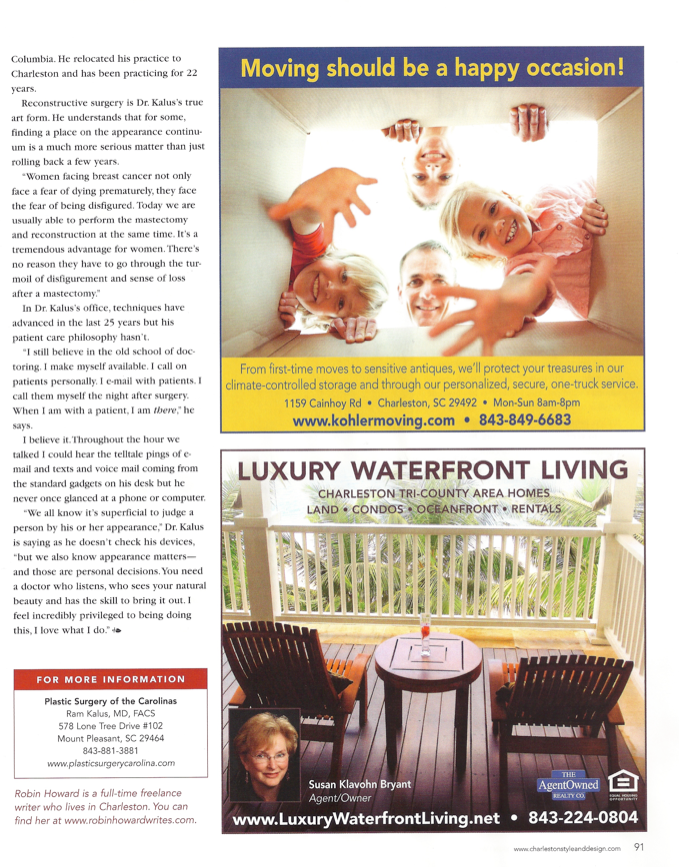 New Beauty
Dr. Ram Kalus Featured in New Beauty Magazine Click Here for full article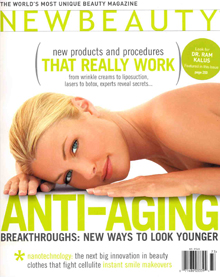 Articles Written by Dr. Kalus
Dr. Kalus With South Carolina Business Review – ETV Radio

July 31, 2008
SCBR: Many of our listeners may be fans of the TV show, Nip/Tuck which revolves around the topic of plastic surgery. But what exactly is the real life plastic surgery business all about. Dr. Ram Kalus is a plastic surgeon, owner of Plastic Surgery of the Carolinas based in Charleston, SC.
SCBR: Dr. Kalus, good morning.
Dr. Kalus: Good morning, Mike.
SCBR: Tell us a little about your practice and how you got in the plastic surgery business.
Dr. Kalus: Actually, believe it or not, it was way back in high school when I'm proud to say that I saw a Nova special about cranial facial surgery. It was a one hour show that literally changed my life and led me to realize that I was going to pursue plastic surgery as a career. These days I'm not doing too much cranial facial surgery although I have trained in it and enjoyed it and found it very rewarding.
SCBR: When did you come to South Carolina?
Dr. Kalus: I got to South Carolina in 1990. I was initially invited to be part of the faculty of the University of South Carolina School of Medicine and I stayed with the Department of Surgery and Division of Plastic Surgery for about six years and then actually went on a year of a sort of self-designed sabbatical to Israel which is where I am from originally and helped to develop a pediatric plastic surgery unit at a new children's hospital that was built over there and since 1997 I have been back in Columbia in private practice.
SCBR: What is the specialty of your practice, now?
Dr. Kalus: These days, Mike, I am primarily doing breast surgery and cosmetic surgery of the face, breasts, and the body and when I say breast surgery, of course everybody's familiar with cosmetic breast surgery whether its augmentations or lifts but I also do a lot of breast reconstruction after a mastectomy.
SCBR: What led you into this area?
Dr. Kalus: You know, it's funny how things develop, but sometimes it's just by market forces. It is an area…plastic surgery is a very broad spectrum specialty that really covers the entire body, head to toe, all ages, and gradually the practice patterns just led to this kind of specialization.
SCBR: Now, of course, many years ago, probably our listeners will remember the controversy over silicone breasts implants. What's it all about these days?
Dr. Kalus: Well, that is a great question and it is something that a day doesn't go by that I don't discuss with my patients but to kind of make it a real short capsule summary back in 1992 there was a media expose` by Connie Chung on a show called Face to Face, which I don't think airs anymore, but basically it was a show that exposed several patients who had problems with silicone breasts implants and this led to an avalanche snow ball effect of a lot of hysteria in the media and of course lawsuits which you are very familiar with and I'm sure most of your listeners are. The long and short of it is that the FDA briefly put; initially put and responded with a voluntary moratorium on the use of breasts implants until they felt they had greater evidence and more data. And just a year or so ago, finally came to the conclusion that based on multiple scientific studies there was no evidence any longer to implicate silicone breasts implants with virtually any health concerns.
SCBR: And what did you do in the meantime?
Dr. Kalus: Well, they were never off the market; that's a common misconception. What the FDA requested is that we stop using them for cosmetic indications which of course we did. But they were always being used in reconstruction patients and as plastic surgeons we were very frustrated by that because we didn't feel that dividing patients into categories made any sense. That it would be OK for a breast reconstruction patient but not for a cosmetic patient. But we used saline filled implants during that time.
SCBR: Talk about the challenges you face other than this particular topic? What other challenges do you face in the plastic surgery business?
Dr. Kalus: Well, I think as physicians sometimes patients forget that the plastic surgeons are actually doctors because there is so much
SCBR: Like the TV shows?
Dr. Kalus: Like the TV shows and the reality shows and so on and there is a lot of glamour associated with plastic surgery, but I think for our listeners it is good to know that we take care of real patients with real problems. Of course, a lot of them are, in fact, cosmetic enhancements but others are things like skin cancers and breast reconstructions after mastectomy and there are also the daily challenges of being a doctor today. I think we are all very familiar with health care expenditures running out of control, insurance companies that aren't not doing what they are suppose to be, patients getting frustrated by bureaucracy.
SCBR: I would think our listeners would probably believe that plastic surgeons don't get involved with insurance very much?
Dr. Kalus: Well, for cosmetic surgery, that's very true. Insurance companies do not participate in covering cosmetic surgery and I don't think anyone expects them too. Those who do exclusively cosmetic surgery probably enjoy the financial rewards of that. But those of us who still do a lot of work also, not in the cosmetic arena alone but also reconstructive we still have to deal with insurance companies.
SCBR: Well, Dr. Kalus, is there a web site our listeners can go to to learn more?
Dr. Kalus: Absolutely, www.plasticsurgerycarolina.com.
SCBR: Dr. Kalus, thanks for your time this morning.