Pediatric Plastic Surgery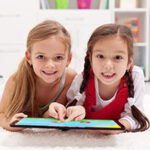 Throughout my career as a board-certified plastic surgeon, pediatric plastic surgery has always been one of my passions. Over the years, I've treated children for a number of conditions ranging from excessive scarring, congenital birthmarks, and protruding ears, to cleft lips and palates, craniofacial disorders, and congenital hand anomalies. Whether a child is born with a particular abnormality or develops one over time, this can often lead to embarrassment and self-consciousness about the way he or she looks.
Pediatric plastic and reconstructive surgery procedures are designed to diminish and even eliminate a majority of these conditions for young patients. At Plastic Surgery of the Carolinas, we can diagnose and treat most conditions that might present in the pediatric age group, and we offer otoplasty, scar revision, and excision and reconstruction for congenital nevi to help children and their parents address their concerns. No matter the condition being treated, my staff and I utilize only the safest and most effective plastic surgery techniques to help ensure both optimal treatment outcomes as well as comfort for our patients.
Contact Plastic Surgery of the Carolinas
It's hard to match the gratification that comes from helping a young child or adolescent with an issue that he or she is self-conscious about, and I take great pride in the results I am able to achieve. The quote of the famous French filmmaker, Jean Cocteau, sums it up best: "If there is a defect on the soul, it cannot be corrected on the face. But if there is a defect on the face, and one corrects it, it can correct a soul." If your child is in need of pediatric plastic or reconstructive surgery, please do not hesitate to contact our office today.