Meet Dr. Rowin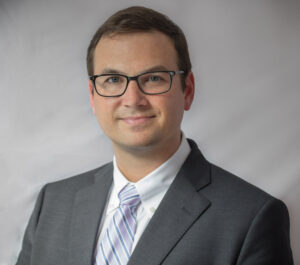 Dr. Craig Rowin was born and raised in Southeastern Connecticut. He earned his Bachelor of Science in biology at Trinity College in Hartford, CT where he was also a member of the Varsity Crew team. He went on to earn his medical degree at the University of Connecticut School of Medicine where he graduated with honors. After Medical School, he completed his plastic surgery residency at the University of Massachusetts, serving as chief resident during his last year. Throughout his training he was active in research, publishing in academic journals and presenting at national conferences on topics including wound healing in abdominal reconstruction and the appropriate use of helmeting therapy for children with positional plagiocephaly. While in residency he volunteered overseas, operating on patients with cleft lips and palates during plastic surgery mission trips to Latacunga and Salinas, Ecuador. Following these experiences in residency, he went on to complete a subspecialty fellowship in Craniofacial and Pediatric Plastic Surgery at Miami Children's Hospital. During fellowship, he operated on children from around the world with a variety of cleft and craniofacial conditions and also presented research at the meeting of the International Society of Craniofacial Surgery in Tokyo, Japan.
"Dr Rowin and His Team Are Awesome"
"My experience was just great. I felt very confident I was being well cared for and the result was wonderful. I was nervous to get the procedure but the nerves calmed down once I realized I was being well cared for. Dr Rowin did a great job finding out what I wanted and needed done and he delivered the perfect result. They even helped with the insurance process."
Dr. Rowin provides a full spectrum of reconstructive and cosmetic plastic surgical procedures, and his areas of clinical interest include hand surgery, breast reconstruction, post-weight loss body recontouring, liposuction, aesthetic facial surgery, and pediatric plastic surgery.
In his free time, Dr. Rowin is an avid runner and enjoys being active outdoors. He and his wife love skiing, hiking, traveling, and exploring the marshes of the lowcountry by boat.
Contact Dr. Craig Rowin
If you are interested in cosmetic or reconstructive surgery or have any questions, contact our practice online or by telephone today – (843) 881-3881.