SkinPen® Microneedling
What Is SkinPen®?

SkinPen® microneedling is a non-surgical skin rejuvenation treatment designed to minimize signs of aging and promote collagen production. This microneedling solution has proven to help women and men with all skin types, tones, and textures. In a clinical study, 90% of patients said they would recommend SkinPen® to others*, which is why Med Spa Carolinas is proud to offer this state-of-the-art microneedling treatment to our patients.
What Are the Benefits of SkinPen®?
SkinPen® sessions can rejuvenate the skin from the inside out for a more refreshed and youthful appearance. There are many benefits to SkinPen® microneedling, especially because treatment can do the following:
Reduce fine lines and wrinkles in the face and neck
Improve acne scars
Treat hyperpigmentation
Minimize pores
Create a smoother, more radiant complexion
Activate the skin's natural healing process to regenerate healthy skin cells
Without the use of heat or chemicals, SkinPen® microneedling can transform the skin to look healthier and younger. Treatment can target areas of the face, hands, neck, and décolletage for comprehensive improvement.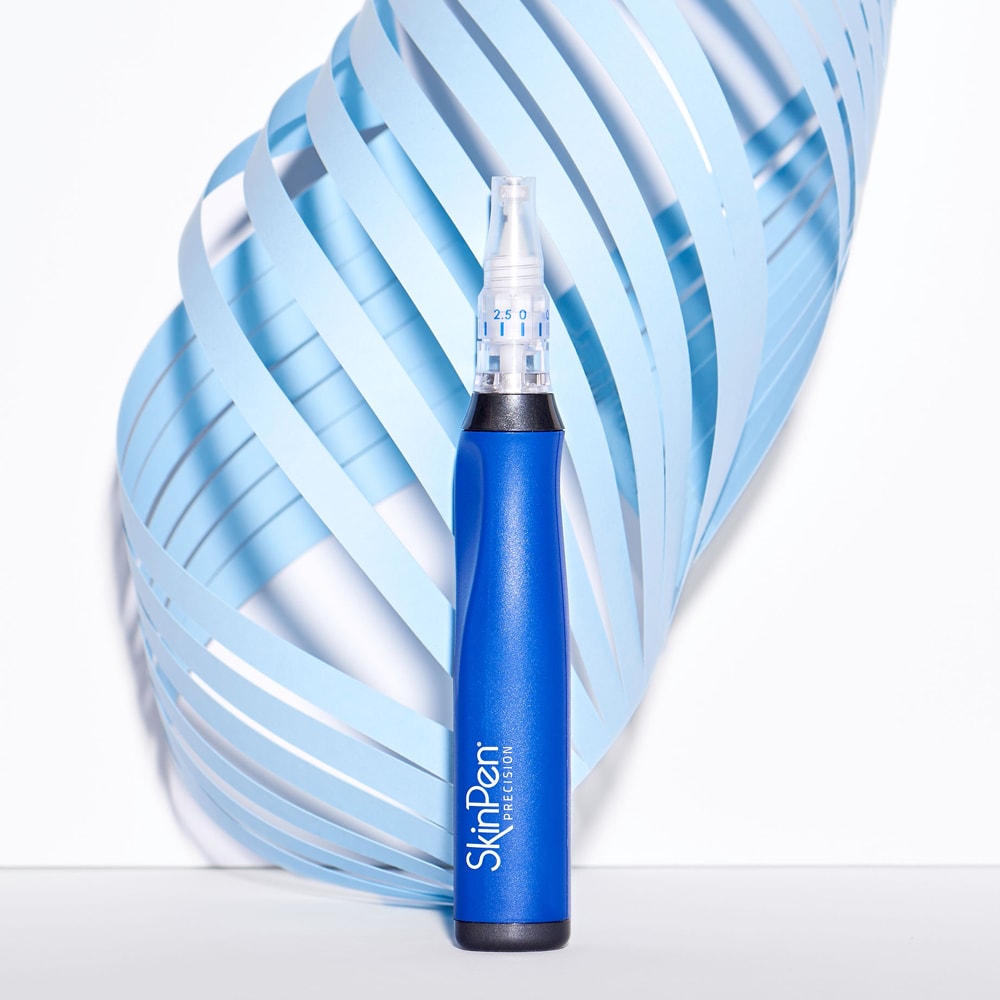 SkinPen® Microneedling vs. RF Microneedling
SkinPen® microneedling uses very fine needles to penetrate the skin causing microscopic punctures that stimulate the body's natural healing response. This helps boost collagen and elastin production that result in improved skin texture and tightness. RF microneedling treatments, like VoluDerm™ and Morpheus8™, use the same method as SkinPen® with the added benefit of radiofrequency energy. In other words, as the microneedles go into the skin, so does RF heat waves. This combination is designed to amplify the production of collagen and elastin in the body to correct more prominent signs of aging and skin damage, like deep wrinkles, age spots, severe acne scars, and sagging skin. The recovery period for SkinPen® and RF microneedling are virtually the same, requiring little to no downtime. When choosing between SkinPen® and RF microneedling treatments, it is important to consider the severity of the patient's concerns and their overall aesthetic goals.
What Does the SkinPen® Treatment Involve?
SkinPen® treatment uses an FDA-approved microneedling device to create radiant results. The device resembles an actual pen and is guided over the targeted areas. As it is applied over the skin, the device creates micro-perforations on the skin's surface layer which triggers the body's natural repair response. The body starts to produce more collagen and elastin to heal and revitalize the skin. Patients can expect smoother and more even-toned skin after treatment. SkinPen® microneedling requires little to no downtime, making it a convenient skin rejuvenating option for patients.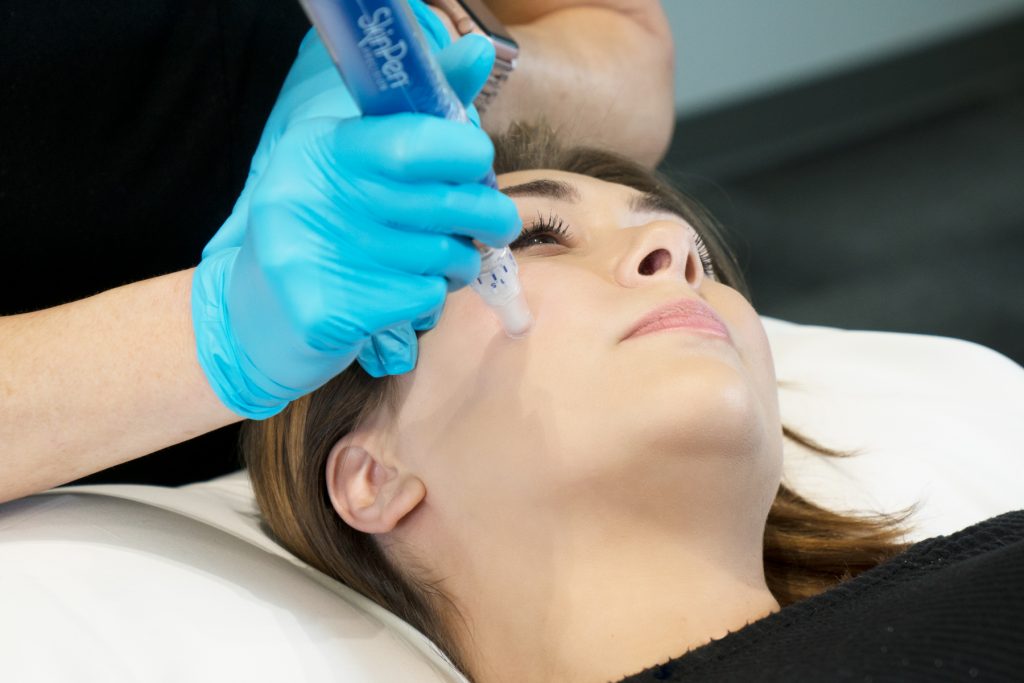 How Long Do the Results from SkinPen® Last?
Many patients can expect to see immediate improvement after treatment, and results typically continue to improve in the weeks following the first session. Some individuals may need to set up follow-up appointments to maintain their results. In just one to three 30-minute treatments, many patients are able to achieve significant rejuvenation. Our team can help determine how many sessions may be necessary during the consultation. SkinPen® follow-up appointments are usually spaced four weeks apart, but we will personalize the treatment plan to fit the patient's needs and desires. Typically, results from treatment can last anywhere between three and five months.
How Much Does SkinPen® Cost?
The cost of SkinPen® microneedling can vary for each patient depending on the individual's unique treatment plan. Factors that typically affect the overall expense include the number and size of the targeted areas as well as the number of sessions needed to achieve the desired outcomes. During the consultation, our office can provide a more specific price quote of what SkinPen® treatment will cost. We accept all major payment methods and allow qualified patients to have payment plans through CareCredit®, a reputable third-party lending company. Our practice offers a variety of financing options, and we can help patients decide which payment method is best for their budget. 
If you are interested in SkinPen® microneedling and want to learn more, we invite you to contact our office to schedule a consultation at our medical spa. 
*reference: https://skinpen.com/