Breast Augmentation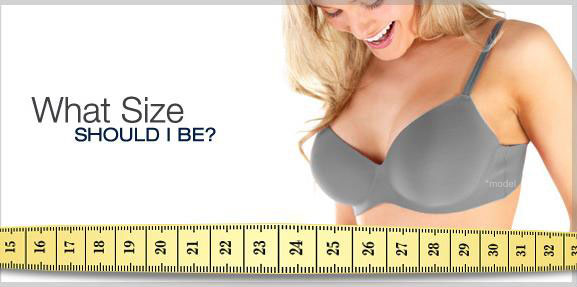 Properly proportioned, beautifully shaped well-formed breasts can instill a sense of confidence in any woman. At our plastic surgery center in South Carolina, we offer breast augmentation to give women the opportunity to feel more attractive. We believe every woman deserves to feel beautiful and to love her body. With breast implants, our patients get to experience that sensation of beauty and self-confidence.
Dr. Ram Kalus and Dr. Craig Rowin, two leading plastic surgeons in the Charleston area, have helped numerous women to achieve the look and feel that they desire through breast augmentation surgery. Breast augmentation is a highly personal choice with the potential to significantly enhance self-image and confidence with a sexier and more feminine figure.
Breast Implants
Today there are more breast implant options than ever before. Implants can be textured or smooth, round, or anatomic, saline filled or silicone gel filled, and are available in all sizes, shapes, and degrees of projection to accommodate each woman's unique anatomy, needs, and desires for enhancement. Anatomic or shaped implants have a textured surface to help achieve better stability within the breast to avoid unwanted shifting or movement. This type of implant might be useful in breast reconstruction, or for the woman who has a greater need for shape in her own breast. A smooth round implant is the most popular choice for many women since it will move slightly with a woman's breast, more accurately resembling the natural breast.
Learn More About Breast Implants
MemoryGel® Breast Implants Video
Why Breast Augmentation Surgery?
There are a multitude of reasons why women consider breast augmentation surgery. Most women are looking to restore breast volume from the effects of pregnancy, weight loss, aging or simply, genetics. Regardless of the reason, breast augmentation should be something you choose for yourself and not to fulfill someone else's desires or ideal image.
Dr. Kalus or Dr. Rowin will thoroughly review the benefits and possible complications of breast augmentation surgery with you before any treatment plan is developed. It is also at this point where combination procedures may be suggested to maximize your anticipated results. Your surgeon will address all of your questions and considerations to ensure that you make an informed decision that is right for you.
In summary, there is no substitute for a consultation wherein your plastic surgeon carefully evaluates your particular history and physical findings and reviews all of your options with you, but the more informed you become both before and after your consultation, the greater the likelihood you will end up totally satisfied with your decision and final result.
"Thank you so much for doing such a wonderful job on my breast augmentation. This is something that I thought about doing for a long time and I'm glad I finally did it!*"
Breast Augmentation FAQs
What can a breast augmentation do for me?
Depending on your specific needs and unique aesthetic desires, breast augmentation can be custom-tailored to help:
Improve the size and/or shape of the breasts
Restore lost breast volume caused by pregnancy, weight loss, aging and/or genetics
Enhance the symmetry of the breasts
Make the breasts appear more proportionate to your figure
Rejuvenate the overall appearance of the breasts
Am I a good candidate for breast augmentation?
The U.S. Food and Drug Administration (FDA) requires that breast augmentation patients receiving saline implants be at least 18 years of age, and those receiving silicone implants be at least 22 years old. These stipulations, however, are purely guidelines, and it is ultimately up to your plastic surgeon to devise a treatment plan that is best for you, regardless of age. To be considered a good candidate for breast augmentation, you must be in good overall health with no underlying medical conditions that may inhibit proper healing, and you should refrain from using any tobacco products for a minimum of four weeks prior to surgery (ideally with no intention of continuing after treatment). You also need to have relatively good skin elasticity to provide ample support for the breast implants, which would be determined during your consultation.
It is important to note that anyone interested in addressing breast sagging in addition to enhancing the shape/volume of the breasts may be better suited for an augmentation combined with a breast lift, as implants on their own cannot correct moderate to significant breast drooping.
What is the best age for breast augmentation?
There is not an exact age that is considered "best" for breast augmentation—everything is dependent upon the unique needs and goals of the individual. In fact, Dr. Kalus and Dr. Rowin have performed breast augmentation for patients ranging from their late teens to their late 50s and beyond. More important than age is a patient's overall wellness and expectations for the results that can realistically be achieved.
Will the results be natural-looking?
There are several elements that factor into achieving natural-looking breast augmentation results. Three key components include choosing the right plastic surgeon, selecting the proper breast implants, and placing implants in the ideal position based on a patient's particular needs. For a more detailed explanation as to how each of these influences the final results of the procedure, check out Dr. Kalus' blog post on the best way to ensure a natural-appearing breast augmentation.
How do I choose the right breast implants?
Generating a clear understanding of the type of results a patient is envisioning is critical to choosing the right breast implants. At Plastic Surgery of the Carolinas, Dr. Kalus and Dr. Rowin take a visual approach to helping women select the proper implants. This involves having patients present pictures of individuals who have results similar to what they desire—a request that is made easy with our online resource (What Size Should I Be?®) that provides access to height, weight, pre-/post-operative bra size, implant type and various other details when viewing before-and-after photos in our practice's gallery. Once a clear visual conception of the desired result is created, our doctors will examine skin quality, take chest measurements and assess both nipple position and skin sagging, all of which is taken into consideration to create a list of implant shapes, sizes and projections that can safely and effectively achieve one's goals.
Can I still breastfeed with implants?
If you are able to breastfeed prior to receiving breast implants, you should still be able to breastfeed following augmentation surgery (assuming the procedure is performed safely and correctly by a board-certified plastic surgeon). There is a slight risk of milk gland disruption when an areolar incision is used to place the implants, though the probability of this happening is extremely low. Certain techniques—such as employing an inframammary incision and/or positioning implants below the muscle—can often be used to further decrease the possibility of interfering with milk glands.
What is breast augmentation recovery like?
Following breast augmentation, patients are instructed to wear a comfortable, non-underwire bra for approximately four weeks. Minimal to moderate swelling and/or bruising may be present initially, but these symptoms should resolve with time. Any discomfort experienced is generally described as mild and can usually be controlled easily with pain medication.
The majority of individuals feel well enough to return to school, office jobs and non-strenuous daily routines after about one week. That said, our plastic surgeons advise patients to avoid heavy lifting, vigorous exercise or strenuous physical activity of any kind for a minimum of four weeks in order to give the breasts ample time to heal as well as reduce the risk of implant malposition, extended swelling and/or bleeding.
Most swelling should subside within four to six weeks, at which point a near final appearance of the breasts is often apparent. With proper care, the incision scar should fade over time, though it may take up to a year—if not longer—to fully mature and lose its pink color.
Contact Our Office
Anyone interested in breast augmentation is welcome to contact our office to schedule a consultation with one of our doctors. Please email or call us today.