BOTOX® Treatments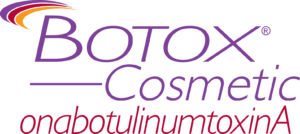 Crow's feet, unsightly frown lines, and other wrinkles need not be permanent. Board-certified plastic surgeons Dr. Ram Kalus and Dr. Craig Rowin help patients come out from behind those facial lines with BOTOX® treatments performed at our office. Made of a highly purified pharmaceutical that is injected into the small facial muscles just deep to the skin to reduce the appearance of wrinkles, BOTOX® treatments can restore a more rested, less stressed, youthful appearance quickly, safely, and easily. After the procedure, patients will notice the diminished appearance of moderate and severe facial lines within seven days.
BOTOX® treatments are ideal for patients interested in wrinkle reduction without facelift surgery or more invasive facial rejuvenation techniques. However, to maintain results it will be necessary to return for follow-up BOTOX® treatments, which can be administered quickly and effectively by our experienced injectors at our South Carolina practice.
Contact Plastic Surgery of the Carolinas
For more information on BOTOX® Cosmetic, or to schedule a consultation here at our practice, please contact Plastic Surgery of the Carolinas.