BOTOX® Cosmetic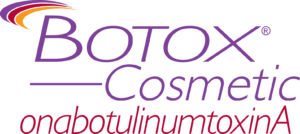 Crow's feet, unsightly frown lines, and other facial wrinkles may not need to be forever. Board-certified plastic surgeons Dr. Craig Rowin and Dr. Ram Kalus can help your inner youth come out from behind these facial lines with BOTOX® Cosmetic injections performed at our office. Made of a highly purified pharmaceutical that is injected into small facial muscles, just deep enough to reduce the appearance of wrinkles, BOTOX® Cosmetic can restore a more rested, less stressed, and younger-looking appearance with timeliness, safety, and ease. After the procedure, patients should notice a reduction in moderate to severe facial lines within seven days.
Click Here to View Our Patient Gallery
What is BOTOX® Cosmetic?
BOTOX® Cosmetic is an anti-aging injectable designed to smooth wrinkles and fine lines by relaxing overactive facial muscles. These muscles contract when patients frown, smile, or exhibit other facial expressions, which—combined with decreased natural collagen and elastin production over time—can eventually cause wrinkles to develop and deepen. As a result, individuals often look older or more tired than they actually are. As an injectable neuromodulator, BOTOX® Cosmetic can temporarily prevent movement in overactive facial muscles, thereby smoothing wrinkles and producing a more youthful, refreshed appearance.
What are the Benefits of BOTOX® Cosmetic?
BOTOX® Cosmetic is ideal for patients who seek to reduce their wrinkles without undergoing facelift surgery or more invasive facial rejuvenation techniques. This highly popular injectable offers many of the benefits of non-surgical cosmetic enhancement, including:
Convenient, in-office treatment
Little to no downtime
No anesthesia necessary
Quick, timely injections
For some patients, Dysport®—a similar wrinkle-relaxing injectable—may be a more ideal treatment to smooth fine lines in the upper face. Since these two products can be very similar, our skilled aesthetic injectors would be happy to listen to your goals and help you determine the best treatment for your needs.
Am I a Good Candidate for BOTOX® Injections?
Ideal candidates are usually individuals who are in good overall health, are not pregnant or nursing, and have realistic expectations about what BOTOX® injections can and can't do. In general, treatment is intended for dynamic facial signs of aging. This is why BOTOX® Cosmetic may be more beneficial for patients who are 18 years of age or older.
What Concerns Can BOTOX® Cosmetic Treat?
BOTOX® Cosmetic can address many of the aging indicators that may cause a stressed, angry, or tired appearance. In general, the injectable can refresh the face by minimizing:
Forehead wrinkles
Frown lines
Crow's feet
Bunny lines
Lip lines
Marionette lines
Chin dimpling
While BOTOX® Cosmetic is intended to improve fine lines caused by repetitive facial expressions, it cannot adequately address facial volume loss. Other signs of aging, such as deep creases and flat facial contours, can be more effectively treated with injectable fillers like JUVÉDERM® and Restylane®, which are both also available at Med Spa Carolinas.
What are BOTOX® Cosmetic Injections Like?
All injections are performed at our Charleston-area med spa, where our aesthetic medical professionals will use an ultra-fine needle to deliver BOTOX® Cosmetic into targeted regions of the face. These injections are typically well-tolerated by patients and most individuals experience little to no discomfort during treatment. In most cases, BOTOX® Cosmetic injections take as little as 10 to 15 minutes depending on how many regions of the face are being treated. After receiving BOTOX® Cosmetic, patients are free to return to work or their normal routines with virtually no downtime.
How Long Does BOTOX® Cosmetic Last?
Results from BOTOX® Cosmetic generally last three to six months depending on which areas were treated. However, it is usually necessary to return for follow-up BOTOX® Cosmetic treatments to maintain results. "Touch-up" injections can be administered quickly and effectively by our experienced team at Plastic Surgery of the Carolinas. In many cases, the outcome of BOTOX® Cosmetic can last longer the more frequently patients undergo treatments.
What Are the Potential Risks and Side Effects of BOTOX® Cosmetic?
BOTOX® injections are considered safe overall as long as they are administered by an experienced doctor. Possible risks and side effects include:
Swelling or bruising
Bleeding or redness
Pain or tenderness
Headaches
Droopy eyelids
Uneven smile
Dry eyes
Allergic reaction
During your consultation, Dr. Rowin and Dr. Kalus can go over potential side effects and steps you can take to avoid adverse reactions.
How Much Does BOTOX® Cosmetic Cost?
The cost of BOTOX® Cosmetic varies and depends on an individual's unique treatment plan. In general, BOTOX® injections are priced per unit.  A "unit" refers to the amount of solution that is injected into the desired areas. Once your customized treatment plan is created, a knowledgeable member of our team can give you a precise quote based on your individual goals. Our practice accepts a wide variety of payment options, including financing arrangements with CareCredit®. This third-party lending company offers qualified patients flexible payment plans with low- to no-interest rates. We want to help make treatment as affordable as possible, which is why we accept numerous convenient payment methods. If you have any questions about the cost of BOTOX® Cosmetic, feel free to call our office for more information.
For more information on BOTOX® Cosmetic, or to schedule a personal or virtual consultation here at our practice, please contact Plastic Surgery of the Carolinas.