Skincare Products
Personalize your skincare routine with medical-grade products that are backed by scientific research. Plastic Surgery of the Carolinas offers a wide variety of popular skincare products that can improve your skin's tone and texture. From moisturizers to sunscreens, our team can help find the optimal treatments for your concerns. Learn more about the skincare lines we offer at our practice by reading the information given below.
If you are interested in trying out a specific product but do not see it listed below, please feel free to call us. Our skincare lines are ever-evolving, and we are always looking to add the latest and most advanced products.

ZO® Skin Health
Board-certified dermatologist Dr. Zein Obagi developed this advanced skincare line to help patients achieve and maintain healthy skin. ZO® Skin Health offers products that can treat a variety of concerns, including acne, hyperpigmentation, sun damage, wrinkle reduction, and more. All products are backed by clinical research and designed to provide faster, more dramatic results for patients. 
Here is a list of the ZO® Skin Health products that we offer:
Calming Toner
Complexion Renewal Pads
Daily Power Defense
Exfoliating Cleanser
Exfoliating Polish
Exfoliation Accelerator
Gentle Cleanser
Growth Factor Eye Serum
Growth Factor Serum
Oil Control Pads Acne Treatment
Rozatrol®
Wrinkle + Texture Repair
10% Vitamin C Self-Activating
Next Generation Daily Power Defense
Illuminating AOX Serum
Sulfur Masque

SkinBetter Science®
SkinBetter Science® offers a variety of award-winning products that can improve the skin and deliver lasting results. With vitamins and antioxidant properties, SkinBetter Science® products can provide anti-aging benefits that keep the skin hydrated and radiant. Our talented team can help you find the best creams and serums for your needs.
Take a look at the SkinBetter Science® products that you can choose from:
AlphaRet® Clearing Serum
AlphaRet® Exfoliating Peel Pads
Alto Defense Serum™
Alto Advanced Defense and Repair Serum™
Intensive AlphaRet® Overnight Cream
InterFuse® Treatment Cream FACE & NECK
InterFuse® Intensive Treatment LINES
InterFuse® Treatment Cream EYE
Instant Effect Gel EYE
EyeMax AlphaRet® Overnight Cream
Even Tone Correcting Serum
Solo Hydrating Defense™ MEN
Sunbetter® TONE SMART SPF 68 Sunscreen Compact
Sunbetter® TONE SMART SPF 70 Sunscreen Lotion
Sunbetter® SHEER SPF 70 Sunscreen Lotion

SkinCeuticals®
Achieve optimal skin health with the help of SkinCeuticals®. Their skincare formulas are designed to protect your healthy skin while preventing any further damage. Not only are the products backed by scientific research, but also beloved by many dermatologists as they can achieve a wide range of skin care goals.
See our list of SkinCeuticals® products:
C E Ferulic®
H.A. (Hyaluronic Acid) Intensifier
Phloretin CF®
Silymarin CF™
Hydrating B5 gel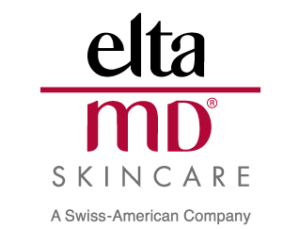 EltaMD®
Rejuvenate and protect your skin with EltaMD® products that are formulated for all skin types. Their sun care and skin care products are designed to moisturize and provide long-lasting UV protection. By using EltaMD® products, you can help prevent sunburns, skin cancer, early skin aging, and more.
Choose from our selection of EltaMD® products:
UV Clear Broad-Spectrum SPF 46
UV Clear Broad-Spectrum SPF 46 Tinted
UV Restore Broad-Spectrum SPF 40
UV Restore Broad-Spectrum SPF 40 Tinted
UV Elements Broad-Spectrum SPF 44
UV Aero Broad-Spectrum SPF 45
UV Physical Broad-Spectrum SPF 41
UV Sport Broad-Spectrum SPF 50
UV Daily Broad-Spectrum SPF 40

ISDIN®
ISDIN® products are designed to protect from the leading causes of skin damage: solar and UV radiation while providing anti-aging benefits. No matter your skin type, tone, or texture, our team can help find the optimal products that can give you healthy, radiant skin. From sun protection to nourishing hydration, ISDIN® products can keep your skin looking young and refreshed.
Browse our list of ISDIN® products:
Isdinceutics Flavo-C Ultraglican 30 ampoules – Powerful vitamin C ampoules
Isdinceutics Melatonik™ – Overnight recovery serum
Isdinceutics Melaclear – Dark spot correcting serum
Isdinceutics Hyaluronic Concentrate – Lightweight hyaluronic acid serum
Isdinceutics Vital Eyes – Overnight repairing eye cream with melatonin
Eryfotona Actinica – Daily mineral SPF 50+ sunscreen
Eryfotona Ageless – Ultralight tinted mineral sunscreen
Medical-grade skin rejuvenation products can be great additions to your daily skincare routine. Contact us today if you would like to learn more about the different brands we offer, or to schedule an appointment.