Morpheus8™
What Is Morpheus8™?

Developed by InMode, the non-surgical Morpheus8™ system combines microneedling and radiofrequency (RF) energy to transform and rejuvenate the skin. Many cosmetic surgery professionals even consider Morpheus8™ a practical alternative to a facelift or neck lift. This one-of-a-kind fractional resurfacing treatment targets the deepest layers of the skin and stimulates collagen production for a smoother and tighter appearance. Morpheus8™ can help many patients achieve their aesthetic goals with little to no downtime.
What Are the Benefits of Morpheus8™?
Morpheus8™ is a non-surgical treatment that can address a variety of skin concerns while also contouring fat in delicate areas. The potential benefits of the procedure include the following:
Increase collagen and elastin production
Reduce signs of aging, including fine lines and wrinkles
Tighten and lift loose skin
Diminish acne scarring and rough skin texture
Fade stretch marks and cellulite
Improve discoloration and sun damage
Minimize excess fat in certain areas of the body
What Does the Morpheus8™ Treatment Involve?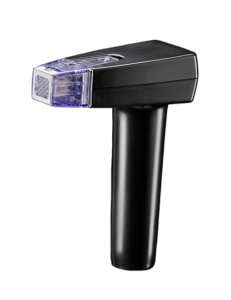 The first step of a Morpheus8™ treatment is to apply a topical numbing cream to the desired area. Then, the Morpheus8™ handheld device is pressed into the treatment area. The device is uniquely designed to reach up to 8 mm below the skin's surface, penetrating the deepest layers of the skin for optimal improvement. Tiny microneedles perforate the skin, creating micro lesions, and elicit radiofrequency (RF) energy. This triggers the body's healing response to produce new collagen and elastin, which helps smooth and tighten the skin while also diminishing the fat below.
Treatment typically only takes two hours or less, depending on the patient's concerns and how many areas they plan on targeting, and downtime usually takes less than a week. For optimal results, most patients require three treatments; however, this can be discussed and determined with one of our providers based on the patient's needs and unique aesthetic goals.
How Long Do the Results from Morpheus8™ Last?
Since Morpheus8™ is designed to penetrate the deepest layers of the skin, results typically are long-lasting. Although, treatment cannot stop the natural aging process, which is why we recommend patients to develop a good skincare routine. Using high-quality skincare products, applying sunscreen every day, and undergoing follow-up treatments can all be great ways to prolong the results of the Morpheus8™ treatment.
How Much Does Morpheus8™ Cost?
Since each patient has distinct concerns and a different number of treatment areas, the price of Morpheus8™ can vary. Our team can provide a more accurate price quote during the consultation. We accept a variety of payment methods and partner with CareCredit®, a third-party lending company that provides payment plans with little to no interest to qualified patients. Our team can help find the best financing option that fits your needs, so please do not hesitate to ask us any questions you may have regarding payment for your Morpheus8™ treatment.
If you would like to learn more about Morpheus8™, or to schedule a consultation, we invite you to contact us today!