Injectables / Fillers
Injectable dermal fillers are different from BOTOX® injections, but offer even more ways of enhancing and rejuvenating your facial appearance. At Plastic Surgery of the Carolinas, Dr. Craig Rowin and Dr. Ram Kalus offer a variety of popular dermal fillers that can help you achieve your aesthetic goals. Many of our treatments can not only fill in lines and wrinkles along the face, including deep creases and nasolabial folds (lines between the nose and mouth), but also add volume to your cheeks, and even camouflage the jowls. Lip augmentation can give your lips a more youthful, sensual appearance, but care must be taken to avoid an artificial and unnatural appearance. Injectable dermal filler procedures are minimally invasive and usually take less than 30 minutes to complete. Patients typically start seeing results before they even leave our office!
Juvéderm®

Juvéderm® can add volume to facial features such as the lips and cheeks and fill in lines and wrinkles, giving the face a smoother, more youthful appearance. Juvéderm® requires no allergy testing. Using an ultra-thin needle, a member of our team will inject Juvéderm® into the areas of the face targeted for rejuvenation in a procedure that takes 15-20 minutes. Results from Juvéderm® are typically immediately apparent, and will continue to improve in the days following treatment. The effects of Juvéderm® often last from six to nine months, and can be maintained with occasional touch-up treatments.
We also offer Juvederm® Ultra XC, which is formulated with lidocaine to improve the comfort of your treatment with the same long-lasting results.
JUVÉDERM VOLUMA™

JUVÉDERM VOLUMA™ is the first dermal filler of its kind to be approved by the FDA for cheek and midfacial volume enhancement in patients 21 and older. In addition to augmenting the cheeks and midface, this innovative injectable treatment can also help smooth moderate to severe lines and wrinkles while restoring a more youthful contour for patients experiencing various signs of facial aging.
Much like Juvéderm™, the JUVÉDERM VOLUMA™ solution is composed of naturally-occurring hyaluronic acid and requires no allergy testing prior to treatment. During the procedure, someone from our injector team will administer the volumizing solution into targeted areas of the cheeks and midface utilizing an ultra-thin blunt needle. The entire treatment takes about 15 minutes to complete, and the cheek and midfacial augmentation results typically appear instantaneously with injection. Additionally, the volumizing effects of JUVÉDERM VOLUMA™ have been clinically proven to last up to two years in several instances, which is significantly longer-lasting than other non-surgical injectable alternatives.
JUVÉDERM VOLBELLA® XC

JUVÉDERM VOLBELLA® XC is an innovative dermal filler designed to add subtle volume to the lips and reduce fine lines surrounding the mouth (perioral rhytids). Approved by the FDA for patients over the age of 21, this cosmetic injectable is uniquely formulated to achieve smooth, natural-looking results that do not appear overly augmented. As a result, it can be an excellent option for restoring tone and volume to "aging" lips.
Like all fillers in the JUVÉDERM® family, JUVÉDERM VOLBELLA® XC is composed of a hyaluronic acid-based solution, so no allergy testing is required before treatment. Using an ultra-thin needle, one of our injectors will meticulously administer the injections in targeted areas of the lips and/or periorbital region until an ideal outcome is attained. Treatment generally takes about 15–20 minutes to complete, and the results usually last at least twelve months for most patients—making JUVÉDERM VOLBELLA® the longest-lasting dermal filler of its kind.
JUVÉDERM VOLLURE™ XC

As the latest addition to the JUVÉDERM® product line, JUVÉDERM VOLLURE™ XC is FDA-approved to smooth moderate to severe lines and wrinkles in patients over the age of 21 for a younger, rejuvenated facial appearance. Problem areas, such as the nasolabial folds, can be addressed with this hyaluronic acid-based dermal filler for immediate results that have been clinically proven to last up to 18 months in many cases. This enduring effect makes JUVÉDERM VOLLURE™ XC the longest-lasting injectable filler currently available for nasolabial fold reduction.
Formulated with advanced VYCROSS® technology, JUVÉDERM VOLLURE™ XC has a unique molecular composition that allows the gel to flow smoothly into targeted areas for a subtle, natural-looking enhancement. Treatments can usually be administered in as little as 15–20 minutes, and discomfort is typically minimal due to the formula's inclusion of lidocaine—a local anesthetic that can decrease pain upon injection. Following JUVÉDERM VOLLURE™ XC, patients can generally return to normal daily activities immediately.
Restylane®
Restylane® is approved by the FDA and is known to have results lasting up to 6-12 months or even longer, depending on injection site. This dermal filler is very effective at filling in deep creases and wrinkles in the face, including those that occur between the nose and mouth. Restylane® is also used for lip augmentation, giving the lips a fuller, more sensual aesthetic. Made from hyaluronic acid, a natural human substance, Restylane® does not require allergy testing. Treatment with Restylane® typically takes 15-20 minutes to complete, and patients are often able to get back to their normal routines right after the procedure. Results from Restylane® usually last at least six months, and, in many cases, up to a year. Lip injections can be associated with swelling or bruising for a day or two.
We also offer Restylane-L an injectable composed of hyaluronic acid with 0.3% lidocaine to reduce pain or discomfort after your injection.
Restylane® Lyft

Mild to severe wrinkles and facial folds can be smoothed out and rejuvenated with Restylane® Lyft, also consisting of a preparation of hyaluronic acid. One of the newer dermal fillers available, Restylane® Lyft can also reduce the appearance of scarring, and add volume to depressions in the face. There is no allergy testing required for Restylane® Lyft injections, and results typically last up to six to twelve months. Restylane® Lyft works by binding water molecules to maintain volume and renew the skin. The procedure usually takes 15-20 minutes to complete and the effects are immediately noticeable. The effects of Restylane® Lyft can be maintained with follow-up treatments.
Restylane® Kysse
Among the most sought-after lip fillers in the cosmetic world, Restylane® Kysse can provide a dramatic boost in volume and color for patients in need of mild to moderate lip enhancement. Its chemical makeup includes both hyaluronic acid and XpresHAn Technology™, a combination that can create a powerfully flexible effect, causing the filler to "mold" to the treated tissue in order to make facial movements look and feel supremely natural. Results generally last between six and nine months before follow-up treatments are necessary, and the injection process typically takes less than an hour. Side effects such as swelling and bruising should dissipate within a few days.
Restylane® Contour
Restylane® Contour, which also contains a potent blend of hyaluronic acid and XpresHAn Technology™, can replenish definition and volume in the cheeks and midface. When administered by a professional, this filler can create a more youthful aesthetic while allowing the patient to maintain natural-looking facial expressions. The injectable can produce results that are immediately noticeable and can last as long as one year.
Restylane® Refyne & Restylane® Defyne
Approved by the FDA for individuals 22 and older, Restylane® Refyne and Restylane® Defyne are next-generation dermal fillers intended to smooth the appearance of facial wrinkles such as marionette lines and nasolabial folds. The advanced Restylane® Refyne formula is ideal for softening creases of moderate to severe depths while allowing for completely natural facial movement and skin flexibility. The Restylane® Defyne gel also helps fill prominent lines and creases without restricting natural motions or expressions, though it is better suited for severe deep wrinkles and folds.
Restylane® Refyne and Restylane® Defyne—both of which are composed of hyaluronic acid (HA)—do not require allergy testing, and treatment usually takes approximately 15–20 minutes to complete. The rejuvenative effects of these fillers are immediately apparent, and results often last one year, if not longer. For individuals who wish to maintain an ideal outcome, follow-up injections are recommended once the effects of Restylane® Refyne or Restylane® Defyne start to diminish.
Sculptra®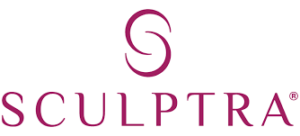 Sculptra® is an innovative injectable option that can address lipoatrophy (volume/fat loss) that may have caused a "hollow" or "sunken" appearance in certain facial features. It can also minimize signs of nasolabial folds and other wrinkles and fine lines. Sculptra® is designed to help stimulate the skin's natural collagen, which ultimately makes it possible for this treatment to create results that may last up to two years in many patients.
Radiesse®

One of the longer acting fillers is Radiesse® which consists of calcium hydroxyapatite and has a microstructure similar to sea coral. The results from Radiesse® usually last about 18 months. This FDA-approved injectable dermal filler can reduce the appearance of wrinkles and depressed scars, rejuvenate nasolabial folds (creases between the nose and mouth), and add facial volume for those affected by hollowness in the cheeks (lipoatrophy). There is little risk of allergic reaction with Radiesse® because it is composed of a substance made from the same minerals found in human bones. The solution stimulates the production of human collagen, helping the skin to renew itself and increasing the chances of more long-lasting results. Radiesse® treatments usually last from 15 to 20 minutes and the effects are often immediately apparent. Radiesse® can improve a number of facial contour deficiencies and give you a more youthful appearance.
BELOTERO BALANCE®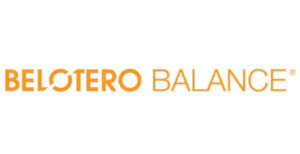 BELOTERO BALANCE® is a versatile, hyaluronic acid-based dermal filler that can reduce key signs of aging and add volume to the cheeks, lips, and chin for a smoother, younger-looking facial appearance. This FDA-approved treatment can effectively diminish wrinkles, deep creases, vertical frown lines, crow's feet, and nasolabial folds for noticeable results that typically last between six and nine months. BELOTERO BALANCE® stands apart from other fillers because of its unique composition that allows smooth integration within the natural tissues of the skin, minimizing the risk of lumpiness or uneven correction.
This injectable is ideal for addressing delicate facial areas, such as vertical lip lines and the thin skin around the eyes. Composed of naturally-occurring moisturizing agents, BELOTERO BALANCE® works to gently correct signs of aging while allowing patients to maintain normal facial movement and expression. The rejuvenating effects of BELOTERO BALANCE® are generally immediately apparent, with the full outcome usually realized after a few days. Conveniently, treatments can often be administered in as little as 15–20 minutes and involve little to no downtime.
Bellafill®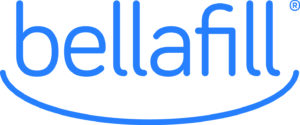 Bellafill® is FDA-approved to minimize smile lines and nasolabial folds in individuals who are 22 years of age and older. In addition, this state-of-the-art filler is the first and only injectable to gain FDA approval for the treatment of acne scarring on the face, including common concerns such as "box" and "rolling" acne scars.
During treatment—which takes about 15–20 minutes—your injector will administer the Bellafill® solution into targeted facial lines and/or acne scars via a fine needle. Once injected, the unique formula works to immediately promote the natural production of collagen, helping to smooth the skin's surface while providing necessary foundational support for long-lasting results. Ideal outcomes can generally be attained after only one treatment, but some patients may require a second session depending on the specific concern(s) being addressed. Once optimal results are achieved, however, retreatment is typically not necessary for several years, as the effects of Bellafill® are known to last at least five years for most individuals.
Revance® RHA® Collection

The very popular RHA® Collection of dermal fillers can reduce the appearance of moderate to severe dynamic wrinkles, lines, and nasolabial folds. The hyaluronic acid in its chemical makeup is specially developed to emulate the function of HA in the body in order to create smooth, natural-looking results. The RHA® Collection is FDA-approved for patients 22 and older, and effects of these injectables can last up to 15 months. For optimal results, patients sometimes come in for follow-up treatments, and sessions are typically finished in under an hour.
KYBELLA®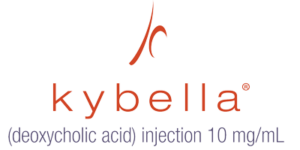 A non-surgical alternative to liposuction, KYBELLA® is one of the only treatments of its kind able to reduce submental fat (or a "double chin") in a minimally invasive manner. After two to six 30-minute sessions, patients often see a dramatic decrease in submental and upper neck fat, as well as a more defined and sculpted jawline. Effects sometimes take a few weeks to fully appear and can last for years when patients maintain a healthy lifestyle.
Recovery from Injectable Treatments
The recovery process from treatment with injectables is typically mild and quick. Patients can expect a small degree of bruising, swelling, and/or redness after the procedure; however this should fade quickly. Aspirin or non-steroidal anti-inflammatory drugs, high-dose vitamin E supplements, and St. John's Wort should be avoided before treatment because they may cause increased bruising and bleeding. Dr. Craig Rowin, Dr. Ram Kalus, or one of our experienced injectors will explain all the risks and benefits to you during an initial consultation, and provide you with detailed instructions for your recovery.
Contact Plastic Surgery of the Carolinas
If you would like to schedule a consultation for quick, effective facial enhancement without the need to undergo more extensive or invasive procedures, please contact Plastic Surgery of the Carolinas.