Injectables / Fillers
Injectable dermal fillers are different from BOTOX® injections, but offer even more ways of enhancing and rejuvenating your facial appearance. At Plastic Surgery of the Carolinas, Dr. Ram Kalus offers a variety of popular dermal fillers that can help you achieve your aesthetic goals. Many of our treatments can not only fill in lines and wrinkles along the face, including deep creases and nasolabial folds (lines between the nose and mouth), but also add volume to your cheeks, and even camouflage the jowls. Lip augmentation can give your lips a more youthful, sensual appearance, but care must be taken to avoid an artificial and unnatural appearance. Injectable dermal filler procedures are minimally invasive and usually take less than 30 minutes to complete. Patients typically start seeing results before they even leave our office! The dermal fillers available at our practice include:
Juvéderm®

Another very popular hyaluronic acid injectable dermal fillers similar to Restylane® is Juvéderm®, which adds volume to facial features such as the lips and cheeks, in addition to filling in lines and wrinkles and giving the face a smoother, more youthful appearance. Juvéderm® requires no allergy testing. Using an ultra-thin needle, Dr. Kalus will inject Juvéderm® into the areas of the face targeted for rejuvenation in a procedure that takes 15-20 minutes. Results from Juvéderm® are typically immediately apparent, and will continue to improve in the days following treatment. The effects of Juvéderm® often last from six to nine months, and can be maintained with occasional touch-up treatments.
Dr. Kalus also offers Juvederm® Ultra XC which is formulated with lidocaine to improve the comfort of your treatment with the same long lasting results.
JUVÉDERM VOLUMA™

JUVÉDERM VOLUMA™ is the first dermal filler of its kind to be approved by the FDA for cheek and midfacial volume enhancement in patients 21 and older. In addition to augmenting the cheeks and midface, this innovative injectable treatment can also help smooth moderate to severe lines and wrinkles while restoring a more youthful contour for patients experiencing various signs of facial aging.
Much like Juvéderm™, the JUVÉDERM VOLUMA™ solution is composed of naturally-occurring hyaluronic acid and requires no allergy testing prior to treatment. During the procedure, Dr. Kalus will inject the volumizing solution into targeted areas of the cheeks and midface utilizing an ultra-thin blunt needle. The entire treatment takes about 15 minutes to complete, and the cheek and midfacial augmentation results typically appear instantaneously with injection. Additionally, the volumizing effects of JUVÉDERM VOLUMA™ have been clinically proven to last up to two years in several instances, which is significantly longer-lasting than other non-surgical injectable alternatives.
Radiesse®

One of the longer acting fillers is Radiesse® which consists of calcium hydroxyapatite and has a microstructure similar to sea coral. The results from Radiesse® usually last about 18 months. This FDA-approved injectable dermal filler can reduce the appearance of wrinkles and depressed scars, rejuvenate nasolabial folds (creases between the nose and mouth), and add facial volume for those affected by hollowness in the cheeks (lipoatrophy). There is little risk of allergic reaction with Radiesse® because it is composed of a substance made from the same minerals found in human bones. The solution stimulates the production of human collagen, helping the skin to renew itself and increasing the chances of more long-lasting results. Radiesse® treatments usually last from 15 to 20 minutes and the effects are often immediately apparent. Radiesse® can improve a number of facial contour deficiencies and give you a more youthful appearance.
Restylane®
Restylane® is approved by the FDA and is known to have results lasting up to 6-12 months or even longer, depending on injection site. This dermal filler is very effective at filling in deep creases and wrinkles in the face, including those that occur between the nose and mouth. Restylane® is also used for lip augmentation, giving the lips a fuller, more sensual aesthetic. Made from hyaluronic acid, a natural human substance, Restylane® does not require allergy testing. Treatment with Restylane® typically takes 15-20 minutes to complete, and patients are often able to get back to their normal routines right after the procedure. Results from Restylane® usually last at least six months, and, in many cases, up to a year. Lip injections can be associated with swelling or bruising for a day or two.
Dr. Kalus also offers Restylane-L an injectable composed of hyaluronic acid with 0.3% lidocaine to reduce pain or discomfort after your injection.
Perlane®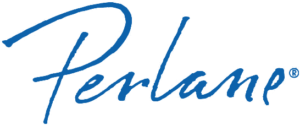 Mild to severe wrinkles and facial folds can be smoothed out and rejuvenated with Perlane®, also consisting of a preparation of hyaluronic acid. One of the newer dermal fillers available, Perlane® can also reduce the appearance of scarring, and add volume to depressions in the face. There is no allergy testing required for Perlane® injections, and results typically last up to six to twelve months. Perlane® works by binding water molecules to maintain volume and renew the skin. The procedure usually takes 15-20 minutes to complete and the effects are immediately noticeable. The effects of Perlane® can be maintained with follow-up treatments.
Recovery from Injectable Treatments
The recovery process from treatment with injectables is typically mild and quick. Patients can expect a small degree of bruising, swelling, and/or redness after the procedure; however this should fade quickly. Aspirin or non-steroidal anti-inflammatory drugs, high-dose vitamin E supplements, and St. John's Wort should be avoided before treatment because they may cause increased bruising and bleeding. Dr. Ram Kalus will explain all the risks and benefits to you during an initial consultation, and provide you with detailed instructions for your recovery.
All of our injectable cosmetic enhancements are administered by Dr. Kalus personally.
Contact Plastic Surgery of the Carolinas
If you would like to schedule a consultation for quick, effective facial enhancement without the need to undergo more extensive or invasive procedures, please contact Plastic Surgery of the Carolinas.