Plastic Surgeon Ram Kalus, MD
Meet Dr. Kalus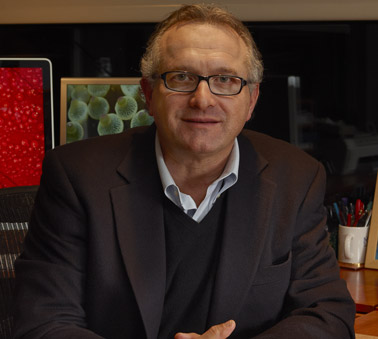 Dr. Ram Kalus was born in Tel Aviv, Israel, and grew up in New York City from childhood. He has been in practice in South Carolina since 1990. Board Certified by the American Board of Plastic Surgery, Dr. Kalus is a Fellow of the American College of Surgeons and an active member of the American Society for Aesthetic Plastic Surgery (ASAPS) and the American Society of Plastic Surgeons (ASPS). His practice is located in Charleston and Mount Pleasant, South Carolina, and he is also licensed in Israel. Dr. Kalus specializes in immediate (DTI) and delayed breast reconstruction, as well as "Mommy Makeovers" combining breast augmentation, body contouring, liposuction, and abdominoplasty. Additionally, he specializes in aesthetic facial surgery, facial reconstruction, and pediatric plastic surgery. He performs state-of-the-art surgical procedures with the highest level of precision to achieve superior results and a totally natural and "un-operated," appearance.
Dr. Kalus possesses a reputation for expertise and experience both nationally and internationally, making him one of South Carolina's most respected plastic surgeons. His patients come from all over the United States, with significant numbers traveling from New York and Long Island as well as the Washington D.C. metro area. Furthermore, Dr. Kalus treats many patients who travel from the Caribbean, Central and South America, and as far away as Europe, the Middle East, and Australia. Dr. Kalus enjoys movies, theater, music of all genres, and both modern and classical art. He is an avid photographer, and enjoys traveling with his wife and twin boys. He enjoys an active lifestyle with tennis, cycling, kayaking, and walking his pine beagle Ozzie.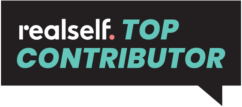 Dr. Kalus and his entire staff are simply the BEST! I would not hesitate to recommend him to any of my friends needing reconstruction surgery. He was so attentive, answered my zillion questions & definitely met and exceeded my expectations.

Faye Merritt

November 13, 2017

12345
Education
Dr. Kalus earned board certification with the American Board of Plastic Surgery in 1992 after completing his medical degree and B.A. in Psychology cum laude from Boston University. Before beginning his practice as a plastic surgeon on the faculty at the University of South Carolina School of Medicine in Columbia, Dr. Kalus completed his general surgery training at Hartford Hospital and the University of Connecticut, followed by his plastic surgery training at the Combined Connecticut Hand Fellowship in Hartford Connecticut the Dartmouth Hitchcock Medical Center in Hanover, New Hampshire, the Division of Plastic Surgery at the University of Massachusetts Medical Center in Worcester, Massachusetts, and at the Hospital for Sick Children in Paris, France.
Society Memberships and Recognition
Dr. Ram Kalus has been in practice for nearly thirty years. He has served as Past President and Treasurer of the South Carolina Society of Plastic Surgeons, and in addition to serving on several other important committees in the past, he currently maintains active membership in the American Society for Aesthetic Plastic Surgery (ASAPS) and the American Society of Plastic Surgeons (ASPS). Dr. Kalus is also licensed and practices in Israel, his birthplace, where he founded and directed the first Unit of Pediatric Plastic Surgery at Schneider Children's Medical Center in 1996. Dr. Kalus returns to Israel to lecture and teach as a visiting surgeon, and perform surgery. Additionally, he has been recognized by the American Academy of Pediatrics as a pediatric specialist.
In his Charleston office, he has the privilege of seeing patients from all over South Carolina and neighboring states, as well as patients from most of the United States as well as internationally.
Dr. Kalus is passionate about his patients, and about his art. He believes in the power of plastic surgery in transforming one's concept of self, be it for a woman facing mastectomy, a child with a large birthmark or scar, or an adolescent with a bump on her nose. He practices in the old tradition of what you would expect from your doctor. Rather than following the familiar adage of "time is money" so often encountered in medicine today, Dr. Kalus strongly believes that his patients deserve his utmost attention and time. That is why he has always phoned his patients personally after their surgery to ensure that their recovery is progressing well. He leaves no stone unturned in ensuring the likelihood of a successful outcome while maximizing patient safety and minimizing risk.
Surgical Facilities and Hospital Affiliations
Medical University of South Carolina (MUSC)
Roper Hospital-Downtown Main
Roper Hospital-Mount Pleasant
Roper James Island Ambulatory Surgery Center
East Cooper Medical Center
Charleston Surgery Center
Roper Bon Secours St. Francis Hospital, West Ashley
What is a Plastic Surgeon?
A plastic surgeon is a physician who specializes in the surgical enhancement and reconstruction of both "normal" areas of the face and body, and "abnormal" regions resulting from birth defects, trauma, or cancer. Well-trained in the principles of proportion, beauty, and aesthetics, plastic surgeons operate on the face, breasts, body, and skin to achieve a wide variety of goals. These objectives may include cosmetically refining and rejuvenating well-functioning features, reconstructing congenital (birth) defects, repairing damage or disfigurement, or restoring a normal appearance after trauma or cancer surgery. Furthermore, those who focus on the aesthetic realm of plastic surgery typically undergo additional training requirements in face and breast surgery, liposuction, and abdominoplasty (tummy tuck), among other procedures. A plastic surgeon combines the art and science of surgical planning and intervention to yield natural-looking results that can, ideally, have a positive impact on your quality of life.
What Does it Mean to Be a Board-Certified Plastic Surgeon?
To qualify as a board-certified plastic surgeon, one must complete rigorous educational and training requirements that go beyond the minimum standards necessary to practice plastic surgery. As such, patients under the care of a board-certified plastic surgeon can typically feel confident that their physician has the requisite experience to address their unique needs, as well as the surgical acumen to react quickly in the rare event that a complication arises. With accreditation awarded by the American Board of Plastic Surgery, board-certification typically speaks to a plastic surgeon's commitment to demonstrating the highest level of experience, skill, safety, ethical conduct, and long-term improvement in their craft. These are principles that can be essential to receiving the high quality, natural-looking enhancement you desire.
How to Find the Best Plastic Surgeon For You
Selecting a well-qualified plastic surgeon to achieve your ideal outcome may seem difficult considering the range of available options. To help navigate your search, our team has put together a few key tips on choosing the right plastic surgeon for you:
Research their credentials: Learn about your prospective surgeon's educational background, as well as where they received their medical training, to ascertain their level of experience. It can also be valuable to discover whether he or she specializes in your procedure or treatment of interest, as this can give you further insight into the nature of their expertise.
Take a look at before-and-after photos: There is often no better indication of your potential results than by reviewing a surgeon's past work. Most plastic surgeons have an online patient gallery, from which you can peruse before-and-after photos and subsequently determine whether the outcomes achieved align with your expectations for surgery.
Read patient reviews: While achieving beautiful results is critical, a pleasant and comfortable treatment experience should also be a vital part of your enhancement. Look through testimonials and online patient reviews to glean an understanding of the practice environment, treatment process, and the type of care you can expect to receive.
Schedule a consultation: Perhaps the most important part of the process is selecting a plastic surgeon who you can feel comfortable with, and in whom you can entrust with your care based on his or her conduct and surgical abilities. A consultation can be an excellent way to gauge a sense of the rapport established between you and your prospective surgeon, as well as an opportunity to ask any questions you may have about treatment. During this consultation, make sure that he or she listens to your needs and thoroughly addresses your concerns. Ultimately, you should never feel rushed or pressured into making a decision.
If you have additional questions about your customized treatment plan (surgical or non-surgical), Dr. Kalus would be happy to meet with you in person and discuss your cosmetic or reconstructive goals. If you are interested in a consultation and evaluation, please contact us online or by phone today – (843) 881-3881.