Plastic Surgeon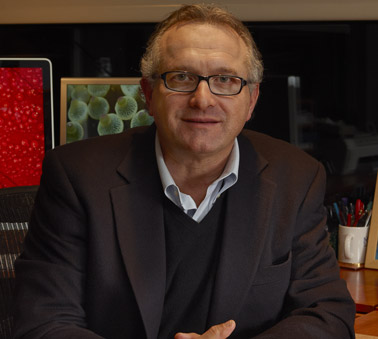 Dr. Kalus was born and raised in Israel, and grew up in New York City from early childhood. He has been in practice in South Carolina since 1990. Board Certified by the American Board of Plastic Surgery, Dr. Ram Kalus is a Fellow of the American College of Surgeons and an active member of the American Society for Aesthetic Plastic Surgery (ASAPS) and the American Society of Plastic Surgeons (ASPS). His practice is located in Charleston, South Carolina, and he is also licensed in Israel, his birthplace. Dr. Kalus specializes in delayed and immediate breast reconstruction with direct to final implant, as well as "Mommy Makeovers" combining breast augmentation, body contouring, liposuction, and abdominoplasty. Additionally, he specializes in aesthetic facial surgery, facial reconstruction, and pediatric plastic surgery. He performs state-of-the-art surgical procedures with the highest level of precision to achieve superior results and an "un-operated," totally natural appearance. Dr. Kalus possesses a reputation for expertise and experience both nationally and internationally, making him one of South Carolina's most respected plastic surgeons. His patients come from all over the United States, with significant numbers traveling from New York and Long Island as well as the Washington D.C. metro area. Furthermore, Dr. Kalus treats many patients who travel from the Caribbean, Central and South America, and as far away as Europe, the Middle East, and Australia. Dr. Kalus enjoys movies, theater, music of all genres, and both modern and classical art. He is an avid photographer, and enjoys traveling with his wife and twin boys. He enjoys an active lifestyle with tennis, cycling, kayaking, and walking his pine beagle Ozzie.
Dr. Kalus and his entire staff are simply the BEST! I would not hesitate to recommend him to any of my friends needing reconstruction surgery. He was so attentive, answered my zillion questions & definitely met and exceeded my expectations.

Faye Merritt

November 13, 2017

12345
Education
Dr. Ram Kalus earned board certification with the American Board of Plastic Surgery in 1992 after completing his medical degree and B.A. in Psychology cum laude from Boston University. Before beginning his practice as a plastic surgeon on the faculty at the University of South Carolina School of Medicine in Columbia, Dr. Kalus completed his general surgery training at Hartford Hospital and the University of Connecticut, followed by his plastic surgery training at the Combined Connecticut Hand Fellowship in Hartford Connecticut the Dartmouth Hitchcock Medical Center in Dartmouth, New Hampshire, the Division of Plastic Surgery at the University of Massachusetts Medical Center in Worcester, Massachusetts, and at the Hospital for Sick Children in Paris, France.
Society Memberships and Recognition
Dr. Ram Kalus has been in practice for nearly twenty five years. He has served as Past President and Treasurer of the South Carolina Society of Plastic Surgeons, and in addition to serving on several other important committees in the past, he currently maintains active membership in the American Society for Aesthetic Plastic Surgery (ASAPS) and the American Society of Plastic Surgeons (ASPS). Dr. Kalus is also licensed and has practiced in Israel, his birthplace, where he founded and directed the first Unit of Pediatric Plastic Surgery at Schneider Children's Medical Center in 1996. Dr. Kalus returns to Israel to lecture and teach as a visiting surgeon, and perform volunteer surgery. Additionally, he has been recognized by the American Academy of Pediatrics as a pediatric specialist.
In his Charleston office, he has the privilege of seeing patients from all over South Carolina and neighboring states, as well as patients from most of the United States – especially New York, New Jersey, Long Island, and the Washington, D.C. Metro area. His international clientele travel from the Caribbean and as far away as Central and South America, Europe, Russia, China, Southeast Asia, the Middle East, and Australia.
Dr. Kalus is passionate about his patients, and about his art. He believes in the power of plastic surgery in transforming one's concept of self, be it for a woman facing mastectomy, a child with a large birthmark or scar, or an adolescent with a bump on her nose. He practices in the old tradition of what you would expect from your doctor. Rather than following the familiar adage of "time is money" so often encountered in medicine today, Dr. Kalus strongly believes that his patients deserve his utmost attention and time. That is why he has always phoned his patients personally after their surgery to ensure that their recovery is progressing well. He leaves no stone unturned in ensuring the likelihood of a successful outcome while maximizing patient safety and minimizing risk.
Surgical Facilities and Hospital Affiliations
Medical University of South Carolina (MUSC)
Roper Hospital-Downtown Main
Roper Hospital-Mount Pleasant
Roper James Island Ambulatory Surgery Center
East Cooper Medical Center
Charleston Surgery Center
Roper Bon Secours St. Francis Hospital, West Ashley
Contact Dr. Ram Kalus
If you are interested in cosmetic or reconstructive surgery, contact us online or by phone today – (843) 881-3881.