What's the Best Age for Breast Augmentation?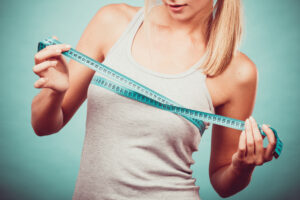 This is a great question I hear often from women wishing to enhance the size and/or shape of their breasts. The truth is, there isn't a specific age that's considered "best" for breast augmentation – it all depends on the patient and her unique needs/goals. In fact, at my practice I've performed breast augmentation surgery for women ranging in age from their early 20s to their 40s, 50s, and beyond. In each case, the timing was right for the individual's stage of life and particular circumstances.
More important than someone's age is generally their overall health and expectations for surgery. Ideally, breast augmentation patients should be in good health and have no unmanaged health conditions that may impede proper healing. Additionally, they should have a complete understanding of what breast augmentation can and cannot accomplish. For example, individuals seeking to increase their breast size while also correcting a moderate to significant amount of breast drooping need to be aware that breast implants alone will not provide a substantial lift. In these cases – which can be seen in patients of any age – the combination of a breast augmentation and mastopexy may be a more suitable treatment, as this procedure can simultaneously lift and enlarge the breasts as opposed to solely increasing volume.
If you are interested in breast augmentation, I encourage you to schedule a consultation with a board certified plastic surgeon who has experience in treating patients of many different ages and stages of life. Following a thorough evaluation, he or she should be able to determine if breast augmentation would be right for you, or if another procedure may be more appropriate for your unique needs and desires.