Benefits of TriPollar®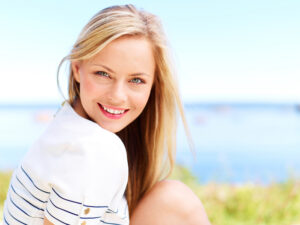 Are you seeking an aesthetic treatment that can enhance the appearance of your skin without surgery and/or extensive downtime? At Plastic Surgery of the Carolinas, Dr. Ram Kalus and our expert team of aestheticians offer several techniques designed to non-surgically improve the health and overall aesthetic of the skin, one of which is known as TriPollar®.
Developed by Pollogen®, TriPollar® is an innovative, non-surgical procedure that can be employed to smooth, firm, and contour skin in various regions of the face and body via radiofrequency (RF) energy. Depending on your unique needs and goals, treatment can be customized to help:
Diminish lines and wrinkles on the face
Tighten lax skin in the neck, abdomen, arms, and thighs
Reduce stubborn pockets of localized fat
Sculpt and enhance natural curves and body features
Improve noticeable stretch marks and cellulite
In addition to these benefits, the TriPollar® procedure can be performed in the convenience of our office with little to no discomfort, and the majority of individuals are able to return to their normal daily routines as soon as treatment is complete. Furthermore, results tend to be long-lasting thanks to the stimulation of new collagen growth within the skin.
For more information about how TriPollar® works, we encourage you to check out our page here. If you are interested in this state-of-the-art treatment and would like to schedule a consultation at our practice, please don't hesitate to contact Plastic Surgery of the Carolinas today.