What's the Best Way to Ensure a Natural-Appearing Breast Augmentation?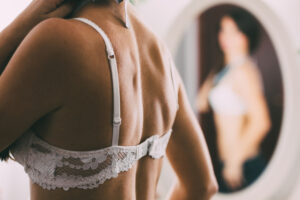 There are a variety of factors that go into creating natural-appearing breast augmentation results. First and foremost, selecting the right plastic surgeon is imperative to achieving an optimal outcome. To do this, I recommend conducting an extensive amount of online research, making sure to review the credentials of several board certified plastic surgeons to separate those who have the proper training and experience to safely and effectively perform the augmentation procedure from physicians who are less qualified. In addition, I strongly advise viewing before-and-after photos for each prospective doctor to get a good idea of the results they have been able to achieve for other patients. Reading testimonials and reaching out to former patients are also helpful ways to get insight into the type of care you can expect to receive from a particular surgeon. Once you have narrowed down your search, scheduling a consultation to meet with him or her in person is the best way to determine if a particular surgeon is right for you.
The second most important factor in achieving natural-looking results is choosing the right breast implants. Available in a number of types (saline, traditional silicone, and cohesive gel), shapes (round and anatomical), and sizes and profiles, the ideal implant choice will depend on the unique needs and desires of each individual. To help patients make this decision, I offer a tool called "What Size Should I Be?®" that can be used to view the results achieved by patients of similar height, weight, and preoperative cup size. In addition to this visual aid, I will review and showcase certain implant widths and projections that may be most appropriate based on the look each patient is hoping to attain, as well as how much natural breast tissue she has. All of these components will be discussed in thorough detail during the consultation until the patient is confident with her decision and the treatment plan.
Lastly, implant placement plays a key role in achieving a natural-looking outcome. Implants can be positioned either above the pectoral muscle (subglandular) or below the muscle (subpectoral or dual plane), depending on the patient's needs and surgeon's preference. While both placement options can yield excellent results for the right individual, the subpectoral implant position is generally believed to create the most natural-looking outcome for the majority of patients.
Ultimately, everyone's concept of what's "natural-looking" is different, so ensuring you and your plastic surgeon are on the same page is essential to achieving the result you desire. Be sure to ask questions, voice concerns, and avoid committing to surgery until you are fully confident in your choice of your surgeon, and the decisions you have made together.