What You Need to Know about Breast Reconstruction
As we enter our last week in October, Breast Cancer Awareness Month, we had a great response to BRA ("Breast Reconstruction Awareness") Day on October 19th. Patients reached out to friends, neighbors and colleagues to make them aware of the remarkable advances in breast cancer early detection and treatment, as well as the rapidly changing advancements in breast reconstruction and many options available to women today. I am personally heartened and humbled by the remarkable appreciation our patients have shared, and most importantly, the courage they demonstrate on a daily basis.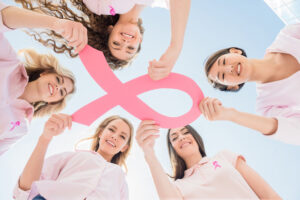 With the enhanced techniques in early detection of breast cancer throughout the United States, many women find that they are candidates for lumpectomy and radiation instead of mastectomy. Nevertheless, some women still find that their breast cancer may require mastectomy, as determined by their oncologist and surgeon. For those women, breast reconstruction surgery may be an option both in the immediate setting at the time of mastectomy, or subsequently several months later. Breast reconstruction improves many women's quality of life by restoring a sense of balance and symmetry, allowing a woman to shed her need for an external prosthesis, and heightening both self-esteem and confidence.
Breast Implants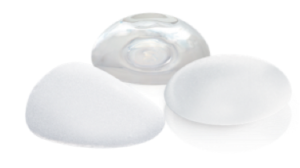 Today there are more breast implant options than ever before. Implants can be textured or smooth, round or anatomic, and saline-filled or silicone gel-filled. In addition, they are available in all sizes, shapes, and degrees of projection to accommodate each woman's unique anatomy, needs, and desires for enhancement. Anatomic (or shaped) implants have a textured surface to help achieve better stability within the breast to avoid unwanted shifting or movement. This type of implant might be useful in breast reconstruction, or for the woman who has a greater need for shape in her own breast. A smooth, round implant is the most popular choice for many women since it will move slightly with a woman's breast, more accurately resembling the natural breast.
Learn more about breast implants.
Charleston Plastic Surgeon Ram Kalus, MD formulates individualized treatment plans for each of his patients. To discuss the optimal breast reconstruction strategy for you, please contact Plastic Surgery of the Carolinas today.