Breast Augmentation
Breast augmentation is the single most popular cosmetic surgery procedure performed today, both in the United States and all over the world. Symmetrical, well-proportioned breasts can instill a sense of confidence in any woman. At our plastic surgery center in South Carolina, we offer breast augmentation to give women the opportunity to achieve a desirable sense of proportion and to feel more attractive. We believe every woman deserves to feel beautiful and to love her body. With breast implants, our patients can experience that sensation of self-confidence and improved balance between breasts.
Dr. Ram Kalus and Dr. Craig Rowin, two leading plastic surgeons in the Charleston area, have helped numerous women achieve the look and feel that they desire through breast augmentation surgery. Breast augmentation is a highly personal choice with the potential to significantly enhance self-image and confidence for a more proportionate and feminine figure that allows women to feel sexier and more attractive.
What is Breast Augmentation?
If you feel your breasts are disproportionately small for your frame or body type, and wish to improve the contours of your breasts for a more aesthetic shape, breast augmentation can be a powerful solution to achieve your desired silhouette. Breast augmentation is a cosmetic surgery designed to impact both the size and shape of a woman's breasts through the insertion of breast implants. Depending on your concerns, this can address breast asymmetry, restore lost breast volume (especially to the "upper pole" of the breast, and/or simply attain the breast size, shape, and fullness you have always wanted. With a broad range of implant types, sizes, and shapes to choose from, the procedure is personalized according to each patient's cosmetic goals for a final outcome tailored to an individual's ideal aesthetic. As one of the most popular cosmetic surgeries performed today, breast augmentation can yield incredibly natural-looking results that enhance your figure and body contour, not to mention improve your overall self-esteem and self-confidence.
What Can a Breast Augmentation Do For Me?
Depending on your specific needs as well as your unique aesthetic goals and desires, breast augmentation can be custom-tailored to help:
Improve the size and/or shape of the breasts, including mild sagging or drooping
Restore lost breast volume caused by pregnancy, weight loss, aging, and/or genetics
Enhance the symmetry of the breasts
Make the breasts appear more proportionate to your figure
Rejuvenate the overall appearance of the breasts, making them more youthful
Am I a Good Candidate For Breast Augmentation?
The U.S. Food and Drug Administration (FDA) requires that for relatively healthy women with small breasts, breast augmentation patients receiving saline implants be at least 18 years of age, and those receiving silicone implants be at least 22 years old. These stipulations, however, are purely guidelines, and it is ultimately up to your plastic surgeon to devise a treatment plan that is best for you, regardless of age. Adolescent girls who have developed an unusual breast shape or asymmetry may be candidates for plastic surgery on their breasts— this can even occasionally be considered "medically necessary" by third-party insurance companies. To be considered a good candidate for breast augmentation, you must be in good overall health with no underlying medical conditions that may inhibit proper healing, and you should refrain from using any tobacco products for a minimum of four weeks prior to surgery (ideally with no intention of continuing after treatment). You also need to have relatively good skin elasticity to provide ample support for the breast implants, which can be determined during your consultation.
It is important to note that anyone interested in addressing breast sagging, in addition to enhancing the shape/volume of the breasts, may be better suited for an augmentation combined with a breast lift. This is due to the fact that implants on their own cannot correct moderate to significant breast drooping, which is medically referred to as "ptosis."
What are My Breast Implant Options?
Today there are more breast implant options than ever before. Implants can be textured or smooth, round or anatomic-shaped, saline-filled or silicone gel-filled, and are available in all sizes, shapes, degrees of softness or firmness, and degrees of projection to accommodate each woman's unique anatomy, needs, and desires for enhancement. A smooth round implant is the most popular choice for many women since it will move slightly with a woman's breast, more accurately resembling the natural breast.
Choosing the Right Implant Size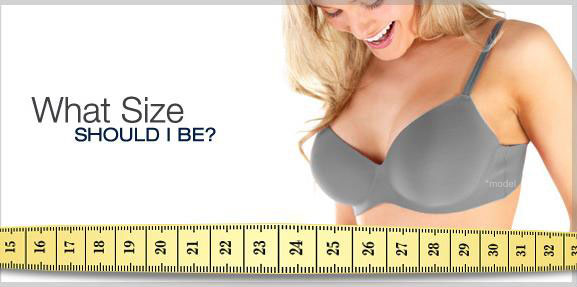 The most common reason for a woman to be unhappy after breast augmentation is size— either she feels she is not big enough, or she feels her size is larger than she had hoped. Thankfully, in our South Carolina breast surgery center at Plastic Surgery of the Carolinas, this is rarely a problem for our patients, who are almost uniformly happy with their results. Generating a clear understanding of the type of results a patient is envisioning is critical to choosing the right breast implants. At Plastic Surgery of the Carolinas, Dr. Kalus and Dr. Rowin take a visual approach to helping women select the proper implants. This involves having patients present pictures of individuals who have results similar to what they desire—a request that is made easy with our unique online resource (What Size Should I Be?®) that provides access to height, weight, pre-/post-operative bra size, implant type, and various other details when viewing before-and-after photos in our "Before and After" gallery. With this clear visual conception of your desired final result, it is truly rare in our practice that there are any surprises, or that patients are disappointed with their final outcome. In addition, as part of your consultation, we will have you try on specially created breast implant sizers that are shaped like a breast and made to fit over your own breast within an unpadded bra. This way, when standing in front of a mirror, you can envision what you would look after your breast enhancement when wearing a bra, bathing suit, favorite T-shirt, or other form of clothing. This can help you gauge the final outcome if a 250 cc breast implant was utilized, versus a 450 cc implant, or a 300 cc implant. We also use this method to predict which implant variations are required to correct asymmetry.
During your consultation, regardless of whether you are seen by Dr. Kalus or Dr. Rowin, our doctors will take chest and breast measurements and assess nipple position, skin sagging, and skin quality— all of which are taken into consideration to create a list of implant shapes, sizes, projections, and degrees of softness that can realistically achieve your goals.
LEARN MORE ABOUT BREAST IMPLANTS
Developing a Custom Breast Augmentation Plan
There are a multitude of reasons why women consider breast augmentation surgery. Most women are looking to restore breast volume from the effects of pregnancy, weight loss, aging, or simply, genetics. Regardless of the reason, breast augmentation should be something you choose for yourself and not to fulfill someone else's desires or ideal image. During your consultation, you and your breast surgeon will decide on the details of breast augmentation, including which implant size, type, and placement location is the most ideal, as well as where the incisions should be made.
Dr. Kalus or Dr. Rowin will thoroughly review the benefits and potential risks of complications during breast augmentation surgery with you before any treatment plan is developed. It is also at this point where combination procedures (such as simultaneous breast lift, or other "Mommy Makeover" procedures, such as tummy tuck, injectables, etc.) may be suggested to maximize your anticipated results. Your surgeon will address all of your questions and concerns to ensure that you make an informed decision that is right for you.
In summary, there is no substitute for a consultation, wherein your plastic surgeon listens to your concerns, takes a detailed medical history, and carefully examines you. Afterwards, he or she will review all of your options with you; with that said, the more informed you are both before and after your consultation, the greater the likelihood you will end up totally satisfied with your decision and final result.
"Thank you so much for doing such a wonderful job on my breast augmentation. This is something that I thought about doing for a long time and I'm glad I finally did it!*"
How is Breast Augmentation Performed?
Dr. Kalus and Dr. Rowin perform this breast surgery as an outpatient procedure utilizing a light general anesthesia, from which you will recover quickly and easily.
A breast implant can be placed either above or below the pectoral (chest) muscle depending on your aesthetic goals for the outcome, the amount of implant coverage your breast skin can provide, and the size of your implant. Furthermore, there are several possible incisions that can be made, with the most common being made along the breast fold within the "inframammary" crease. Your breast surgeon will help you determine the most beneficial choices according to the results you desire. Drs. Kalus and Rowin aim to plan your incisions to be as discreet and inconspicuous as possible for a natural-looking outcome. A standard Breast Augmentation typically takes one hour or less to complete.
What is Breast Augmentation Recovery Like?
You will awaken from your surgery wearing a comfortable surgical bra, which will be provided. Patients are instructed to wear the surgical bra or a comparable sports bra without underwires for approximately four weeks. Minimal to moderate swelling and/or bruising may be present initially, but these symptoms should resolve with time. Any discomfort experienced is generally described as mild and can usually be controlled easily with pain medication. Most patients feel 75% recovered within 7-10 days, and 95% recovered within 4 weeks, at which time all restrictions on activities are lifted and one can resume unlimited sports or exercise. We ask our patients to wear their bra for the first four weeks, day and night, except for showering. Women should also avoid strenuous activity during this time period.
The majority of individuals feel well enough to return to school, office jobs, and non-strenuous daily routines after about one week, including driving. That said, our plastic surgeons advise patients to avoid heavy lifting, vigorous exercise or strenuous physical activity of any kind for a minimum of four weeks in order to give the breasts ample time to heal as well as reduce the risk of implant malposition, extended swelling, and/or bleeding.
Most swelling should subside within four to six weeks, at which point a near final appearance of the breasts is often apparent. With proper care, the scar should fade over time, though it may take up to a year—if not longer—to fully mature and lose its pink color. This is typically resolved faster when the scar is massaged, which you will be clearly instructed how to do by Dr. Kalus, Dr. Rowin, or their nurses.
Will My Breast Augmentation Results Appear Natural?
There are several elements that factor into achieving natural-looking breast augmentation results. Three key components include choosing the right plastic surgeon, selecting the proper breast implants, and placing the implants in the ideal position based on a patient's particular needs. For a more detailed explanation as to how each of these influences the final results of the procedure, check out Dr. Kalus' blog post on the best way to ensure a natural-looking breast augmentation.
How Much Does a Breast Augmentation Cost?
Statistics released in 2017 by the American Society for Aesthetic Plastic Surgery (ASAPS) reveal that the average surgical fee for breast augmentation is approximately $3,500, excluding fees for anesthesia, the surgical facility, and the cost of the breast implants themselves. The ultimate price is influenced by your geographic location and the expertise of your plastic surgeon, as well as the details of your treatment plan, including:
The type of implants utilized
The surgical technique used
Whether a breast lift was performed in conjunction with breast augmentation
The extent of concerns addressed
Whether the procedure was a breast augmentation revision
After your consultation, our office will provide you with a personalized quote based on your unique needs. Our practice accepts all major payment methods and works with several reputable healthcare lending companies that can allow patients the opportunity to pay for their treatment over time. Through one of them, CareCredit®, qualified applicants can make the price of breast augmentation more manageable by selecting the payment plan best suited to their budgetary needs. Many options include low- to no-interest rates and affordable monthly installments. Please contact our practice to learn more about the cost of breast augmentation.
What is the Best Age For a Breast Augmentation?
There is not an exact age that is considered "best" for breast augmentation—everything is dependent upon the unique needs and goals of the individual. In fact, Dr. Kalus and Dr. Rowin have performed breast augmentation for patients ranging from their late teens to their late 50s and beyond. More important than age is a patient's overall wellness and expectations for the results that can realistically be achieved. It is obviously very different for a 23 year old who is small-breasted and fairly flat-chested but has never been pregnant, versus a 35 year old mother who may have nursed two or three children and feels that her pre-pregnancy C-cup is now barely a droopy A or small B cup.
Can I Still Breastfeed with Implants?
Breast implants are placed under the breast, and not in the breast. Therefore, breast augmentation surgery should not impact your ability to breastfeed. That said, approximately one out of five women do not have luck successfully breastfeeding their baby (even if they never had surgery on their breasts), but this has no relation to breast augmentation.
Anyone interested in breast augmentation is welcome to contact our office to schedule a consultation with one of our doctors. Please email or call us today.