AviClear™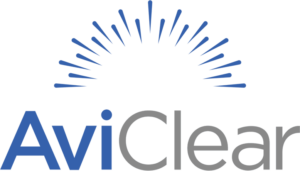 At our Medical Spa, we offer several advanced laser treatments that can enhance the skin in a variety of ways. These non-surgical procedures are generally minimally invasive, often virtually painless, and – in most cases – able to create a much cleaner and healthier-looking complexion.
Our board-certified plastic surgeons, Craig Rowin, MD and Ram Kalus, MD, have added AviClear™ by Cutera to our expansive list of non-surgical options. This advanced laser treatment is the first of its kind to address mild to severe acne with powerful light energy. Our medical spa providers can use AviClear™ to help many patients achieve clearer, brighter skin.
Who Is a Candidate for AviClear™?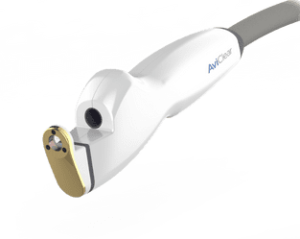 Candidates for AviClear™ include those who suffer from acne. The procedure is unique in its ability to address acne at various stages of severity, and can even help patients address more significant breakouts.
Furthermore, AviClear™ is generally safe for all skin types and tones. If you wish, a member of our team can help you choose from our selection of skincare products, which include treatments that can help address acne and oily skin. These products can often be used alongside regular AviClear™ sessions for more optimal results.
How Does AviClear™ Work?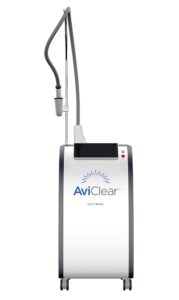 Designed to address acne "at its source," AviClear™ applies precise wavelengths of light energy to the sebaceous glands, which are largely responsible for the production of acne. AviClear™ was designed to suppress the sebaceous glands and prevent them from producing sebum, which can form breakouts by clogging the pores. By inhibiting sebum production, AviClear™ can reduce the harmful oils that cause acne, addressing current acne and potentially preventing future breakouts.
AviClear™ is generally administered in three thirty-minute sessions spaced four to six weeks apart. During an AviClear™ treatment, your aesthetician or plastic surgeon will gently guide a small handheld device across your face. The device is equipped with AviCool™, a skin cooling mechanism that monitors and cools the skin during the procedure. While the AviCool™ feature typically mitigates any major discomfort, some patients report a subtle "snapping" sensation; however, this is usually mild and should dissipate after the procedure.
For more information about AviClear™ or our other state-of-the-art laser treatments, we welcome you to contact Plastic Surgery of the Carolinas.
Medical Resources