Recovery Tips After Tummy Tuck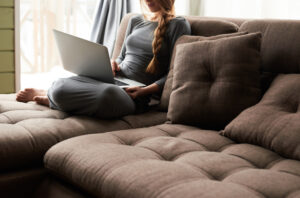 Most patients are understandably eager to return to their daily routines and show off their slimmer, sleeker body contour following a tummy tuck procedure. The desire to bounce back as soon as possible after abdominoplasty is expected, but taking the adequate amount of time to recuperate after surgery is vital—both to your health and the quality of your final results. While some patience will be required as your body heals from a tummy tuck, a few simple measures can help minimize swelling and encourage a smooth, speedy recovery process after the procedure:
Arrange for help around the house and/or childcare assistance for the first few days after surgery to allow yourself time to focus exclusively on resting. You may need some extra help for as long as ten to fourteen days after your surgery.
You will be encouraged to start light ambulation (walking around) around the house the day of surgery, but certainly as soon as you're feeling up to it. This helps promote blood flow and can prevent clots from forming.
Rest and sleep with pillows propped underneath the knees to take pressure off the abdomen, similar to sitting in a beach chair or chair lounge position with a gentle bend of 20 to 30 degrees at the hips, and one or two pillows propped under the knees.
Wear your compression garments for as long as instructed by your plastic surgeon.
Pay careful attention to recording, emptying, and maximally squeezing your drain bulbs as recommended by your surgeon or nurse.
Do not smoke or consume tobacco in any way, as this can substantially complicate the healing process.
Eat vitamin and protein-rich foods, such as fresh fruits, vegetables, and fish. Try to limit salt and alcohol intake.
Walk with a slight bend in the knees and hips.
Do not exercise or participate in strenuous activity for four to six weeks.
Follow all instructions provided by your plastic surgeon and make sure you contact the office with any questions or concerns.
Our board-certified plastic surgeons can achieve a natural-looking result from abdominoplasty, but your role in the recovery process is essential to optimizing the final outcome of surgery. If you have any questions about downtime after a tummy tuck, or if you would like to schedule a consultation with Dr. Ram Kalus or Dr. Craig Rowin, please reach out to Plastic Surgery of the Carolinas today.