How Can I Regain My Pre-Pregnancy Figure?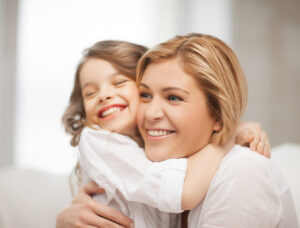 Many mothers expend a great deal of time and energy trying to regain the figure they had prior to pregnancy and breastfeeding. While diet and exercise can go a long way, oftentimes stubborn fat and excess skin are resistant to these efforts. A mommy makeover is designed to address many of the common bodily changes that occur during pregnancy, childbirth, and breastfeeding, including:
Isolated pockets of fat buildup
Loose, excess skin
Sagging breasts
Loss of breast volume
A tummy tuck (or abdominoplasty) is often used to eliminate excess skin and isolated pockets of fat both in and around the abdomen. Childbirth can cause the muscles of the abdomen to stretch or tear in such a way that cannot be corrected with any amount of exercise. During an abdominoplasty, underlying abdominal muscles can actually be repaired and tightened for a flatter, more toned stomach. In some cases, liposuction can also be used to improve and enhance the contours of the region.
Many women also experience a condition known as post-partum involution. Characterized by the appearance of smaller and/or sagging breasts due to lost volume, this condition often arises after having one or more children. In order to replenish lost breast volume and elevate the position of the breasts on the chest wall, breast augmentation and breast lift surgeries can be performed either alone or in conjunction with one another.
Ultimately, a mommy makeover can provide you with the opportunity to regain your pregnancy figure with beautiful, natural-looking results. To learn more about mommy makeovers, or to schedule a consultation, please contact us today.