Physician Referral
Dear Colleague,
Thank you for allowing us to participate in your patient's care. We offer the full spectrum of plastic surgery including aesthetic surgery of the face, breast and body, as well as reconstructive surgery of the face and breast, including adult and pediatric dermatologic surgery. Feel free to download our patient forms. Completed patient forms can be faxed to us at (843) 881-3814. Thank you again for your confidence in entrusting your patient's care to our practice. We will be sure to keep you apprised of the progress in your patient's care.
Sincerely,
Ram Kalus MD
Plastic Surgery of the Carolinas, PA
Patient Referral Forms

Referral Form Front

Referral Form Back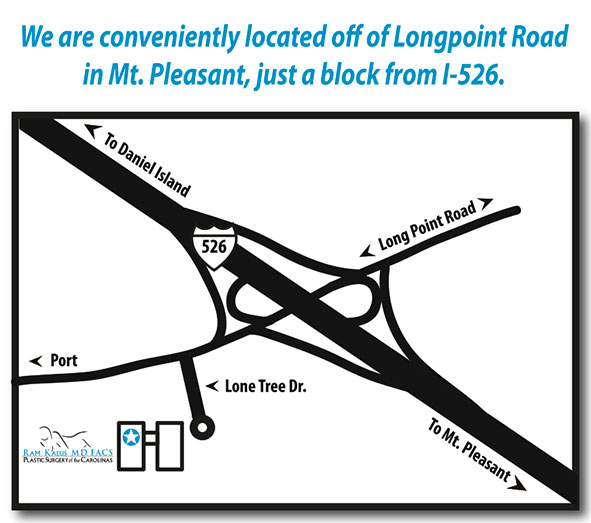 Driving Directions
Dr. Kalus often has patients travel from nearby cities to seek his expertise and personalized care in plastic surgery. For your convenience, we have provided driving directions from the following locations.