Determining if Labiaplasty Is Right for You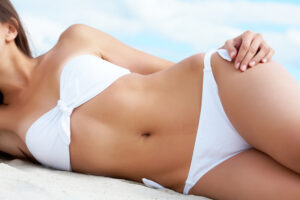 Designed to reduce the appearance of excess labial skin, labiaplasty can often do more than correct a functional concern, such as discomfort during exercise or intercourse, or an aesthetic concern, such as self-consciousness due to visible labia through thin clothing. This procedure can potentially help qualified candidates regain a sense of confidence after years of self-esteem issues. If you're experiencing dissatisfaction due to the appearance or functional discomfort associated with redundant labia, Dr. Ram Kalus, our extensively trained plastic surgeon, can help you determine if labiaplasty is right for you.
Labiaplasty can offer an abundance of benefits, but the procedure is not appropriate for everyone. During the initial consultation, Dr. Kalus will speak with you about your concerns and discuss your expectations for results. He will also perform an examination of the treatment area to help decide if your symptoms can be alleviated with this method, and he will assess your current health. In many cases, OB/GYNs refer their patients to Dr. Kalus for his expertise, and he strives to provide a welcoming, compassionate environment in which patients may feel comfortable discussing their condition. Furthermore, age is usually not a factor. Though most patients are over 18 when they seek out labia reduction, younger individuals may be candidates provided there is adequate cause and parental consent.
Determining if labiaplasty is right for you is a personal decision for which Dr. Kalus can offer help and guidance. For more information about labiaplasty, or if you wish to schedule a consultation with Dr. Kalus, please contact our office today.